News
Trump shares letter from Alec Baldwin praising his generosity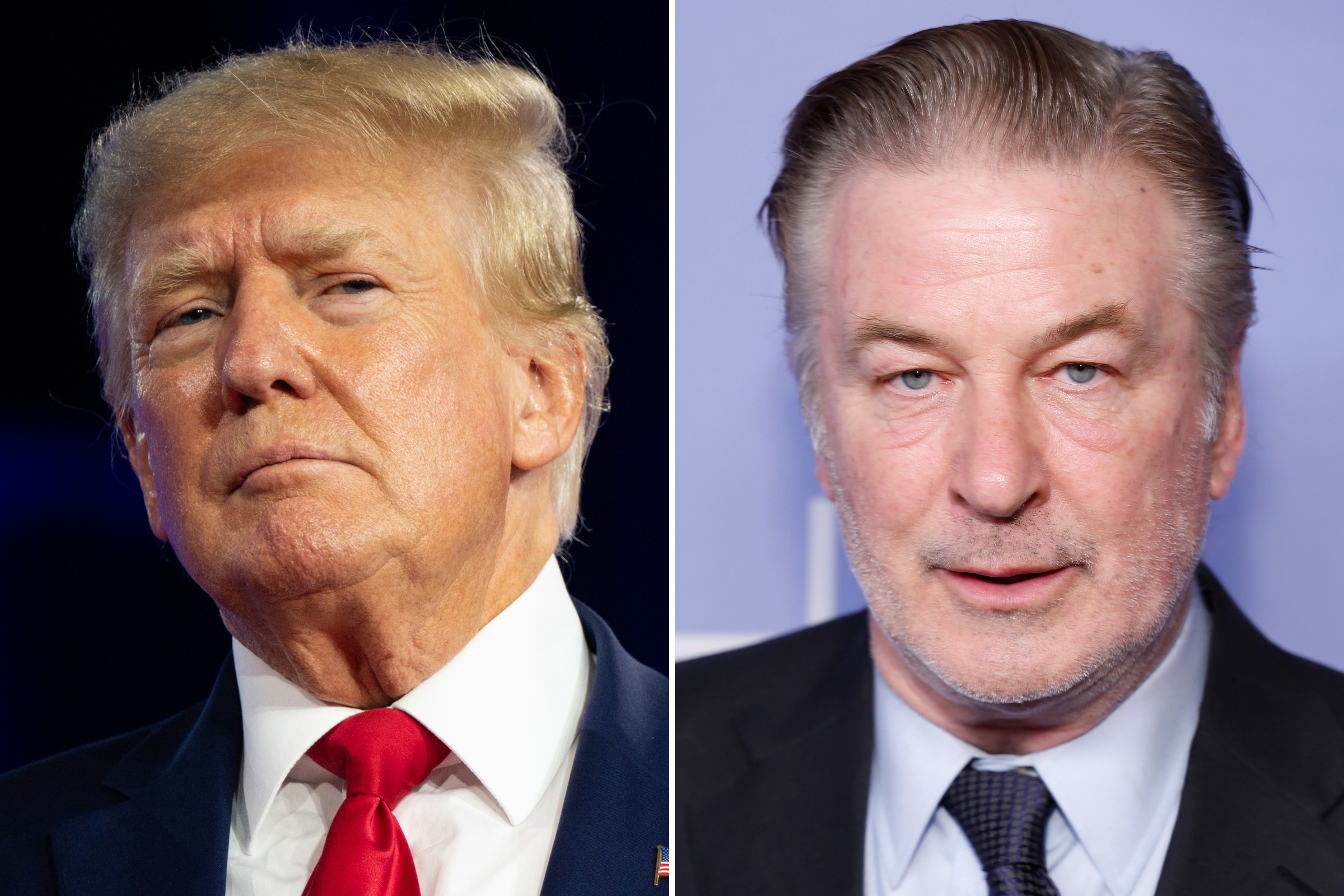 Donald Trump on Thursday shared a letter that Alec Baldwin sent him in which the actor praised the former president for his generosity.
"Alec Baldwin used to beg to play my life in a movie. With time, I believe Alec became a psycho, a very sick puppy. Check out the letter Alec wrote to me, many years ago. My new book, LETTERS TO TRUMP, comes out next week! An incredible collection of correspondence," Trump wrote in a Truth Social post sharing a photo of the letter.
The letter, which was dated January 21, 1998, begins with Baldwin telling Trump that "for a tough guy in a tough business, you are a sweet and generous man. I could never thank you sufficiently for the use of the incredible penthouse you 'comped' us. You're a gentleman."
Lawyers for Baldwin announced on Thursday that charges against the actor have been dropped following the fatal shooting of Halyna Hutchins on the set of the movie Rust in 2021.
"We are pleased with the decision to dismiss the case against Alec Baldwin and we encourage a proper investigation into the facts and circumstances of this tragic accident," Luke Nikas and Alex Spiro said in a joint statement, according to NBC News.
During the filming of the movie in New Mexico, Baldwin was using a pistol for a scene and the gun went off, killing Hutchins and injuring Joel Souza, the movie's director.
Baldwin is known for his impersonations of Trump on Saturday Night Live and received an Emmy award in 2017 for his role on the show.
In 2022, Baldwin responded to criticism Saturday Night Live received and in a video spoke about his impersonation of Trump.
"I look at Rob Schneider and I think he made some comment about he thought that my performance as Trump wasn't very good and was very mean-spirited," he said. "And number one, I agree with him partly that I wasn't very good, meaning that I wasn't aiming for the most deft impersonation.
"I wanted Trump to be a cartoon. I wanted to take Trump to another level of kind of madness and silliness and just weirdness. Trump is a guy who embodies everything you don't want in the president of the United States."
In 2021, shortly after the shooting of Hutchins, Trump spoke with conservative radio and podcast host Chris Stigall and said "maybe [Baldwin] loaded" the gun on the movie set.
"He's a cuckoo bird, he's a nut job," Trump said. "And usually, when there's somebody like that, you know, in my opinion, he had something to do with it."
Newsweek reached out to Baldwin's lawyers via email for comment.