News
Trump's negative secrets and tapes kept in "infamous vault," Omarosa says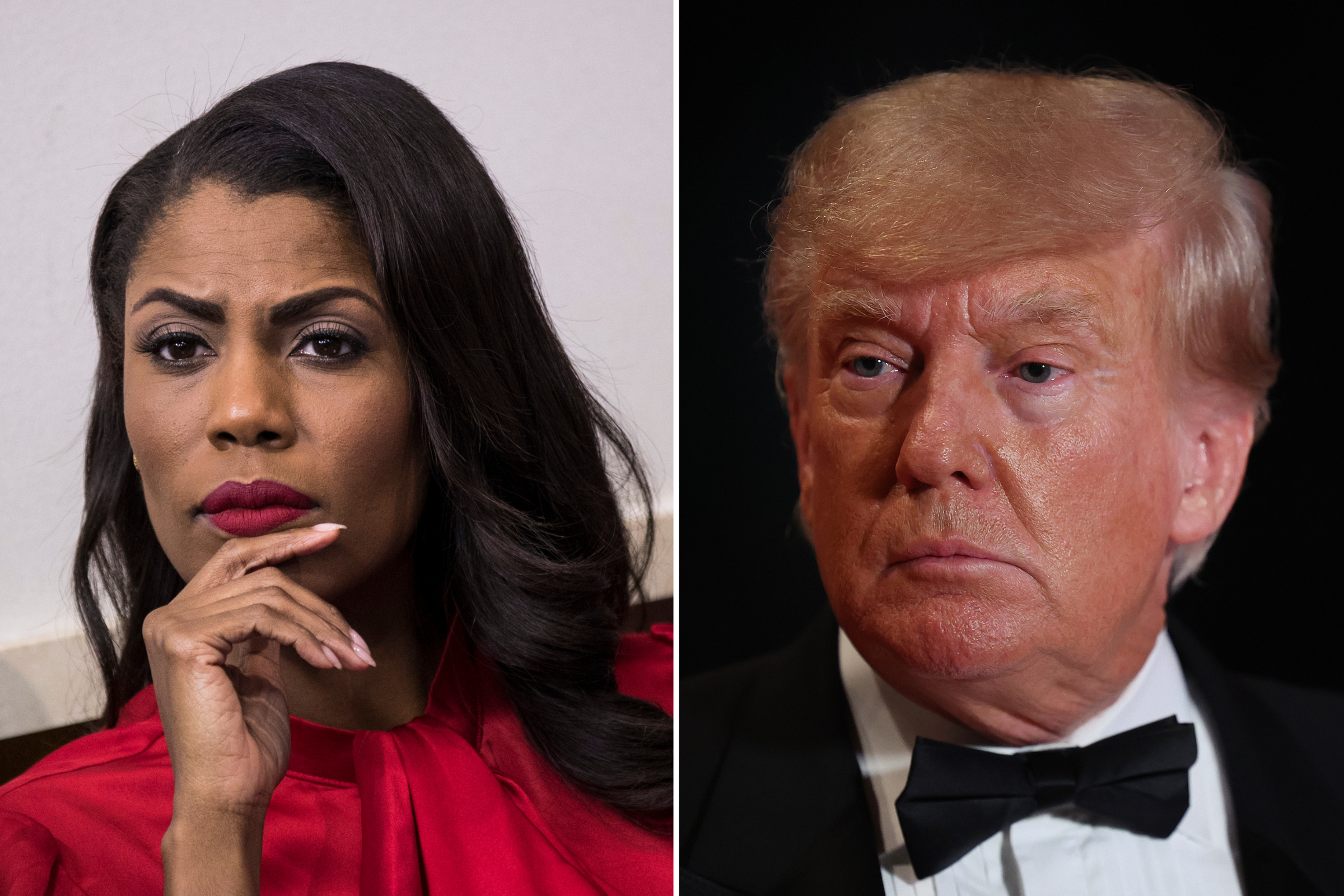 Omarosa Manigault Newman alleged that negative secrets and tapes about former President Donald Trump are collected and kept in an "infamous vault" by the owners of The National Enquirer.
Newman, a reality television star who served as the director of communications for the Office of Public Liaison during the Trump administration, became increasingly critical of Trump following her White House tenure, despite once enjoying a close relationship with him.
She appeared on MSNBC on Saturday to give her perspective on her ex-boss' latest legal troubles.
On Tuesday, Trump pleaded not guilty to 34 charges of falsifying business records in a Manhattan court. The charges stem from an investigation by Manhattan District Attorney Alvin Bragg into an alleged hush money payment made during Trump's 2016 presidential campaign in relation to an alleged affair with adult film star Stormy Daniels in order to keep her quiet. Trump has denied having any affairs and maintains his innocence in the case.
During her MSNBC appearance, Newman said reading the indictment confirmed many of the rumors she heard about Trump when she worked as an editor for Reality Weekly magazine, which was owned by American Media, Inc. (AMI), the same company that owns Trump-connected The National Enquirer.
"Fast forward to the indictment. I'm reading it, and a lot of the rumors that I've heard while I worked at the magazine were confirmed in the indictment," she said.
Newman alleged that she has heard rumors that AMI's former CEO David Pecker ordered a staff member, only identified as "Dylan," to "catch and suppress" negative stories about Trump.
She said she was told these stories and tapes were stored in an "infamous vault" owned by AMI. However, Newman offered no substantial proof to back up this allegation, which could not be independently verified by Newsweek.
"Allegedly, when you go to the headquarters of AMI, which of course I visited very often while I was working as the West Coast editor—there is supposedly this infamous vault of information—tapes and pictures and secrets that David kept safe for Donald Trump, and they were oversaw by his chief," Newman said.
Newman served in her position at the Trump White House from January to December 2017. Press secretary Sarah Huckabee Sanders told reporters at the time her departure was to "pursue other opportunities." But in the years that followed, Newman, a Democrat before supporting Trump's 2016 campaign, has become a Trump critic.
She has spoken out against him as he faces criminal charges in New York.
"It's time for Donald Trump to be brought to justice for the crimes that he has allegedly committed. It's about time that he faces some consequences for his criminal behavior," she said during an appearance on MSNBC earlier this month.
Newsweek reached out to Trump's campaign for comment via email.