News
Trump's own actions come back to bite him in court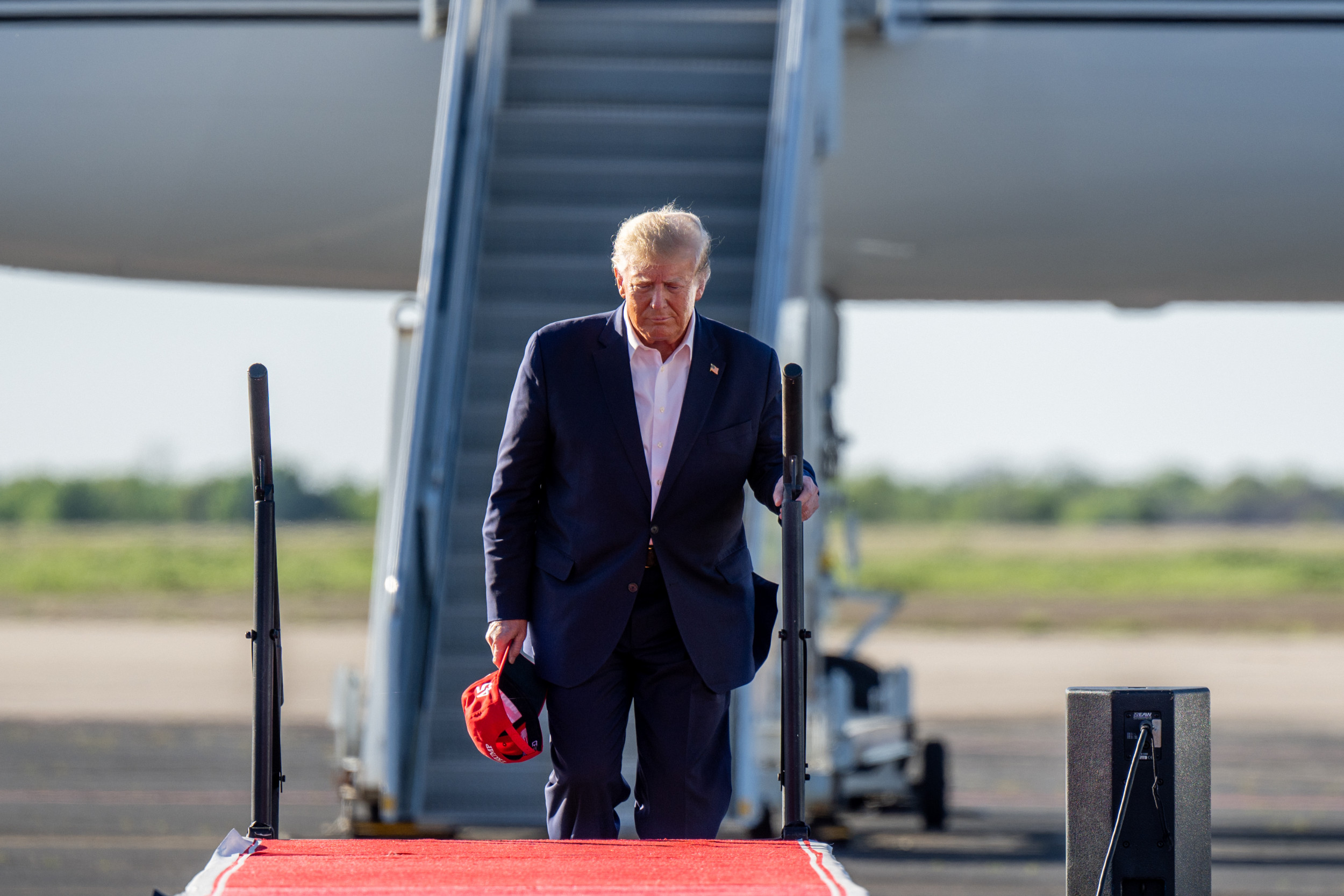 Former President Donald Trump's past actions have come back to hurt him in his ongoing legal battle with E. Jean Carroll, a former Elle columnist.
According to Erik Larson of Bloomberg News in a Twitter post, U.S. District Judge Lewis Kaplan ruled on Monday that Trump's legal team will not be permitted to ask Carol about "what they describe as her false claim that a lab found the former president's DNA on the dress she wore when he allegedly raped her in the 1990s, because Trump never provided a sample."
Carroll previously accused the former president of raping her in the 1990s while she was at a dressing room in Bergdorf Goodman in New York City. Additionally, Carroll has filed a defamation lawsuit against Trump for remarks he made while denying the accusations she levied against him.
In another Twitter post, Larson quoted Kaplan and tweeted: "It might be Mr. Trump's DNA; it might be someone else's…The lab could not reach such a conclusion at least in part because Mr. Trump refused to allow the taking of a sample of his DNA for comparison despite a request that had been outstanding for years."
The news on Monday comes as Trump faces an array of different legal issues, some that include a possible indictment by the Manhattan District Attorney's office that is investigating a hush money payment the former president allegedly made to adult film star Stormy Daniels to keep an alleged affair quiet, an investigation into his handling of classified documents that were found at his Mar-a-Lago residence by the FBI following his presidency, and another investigation into his alleged attempts to overturn the 2020 election results, which led to the January 6, 2021, Capitol riot. Trump has maintained his innocence in all the investigations he is currently facing.
"I'll say it with great respect: Number one, she's not my type. Number two, it never happened," the former president said in 2019 when asked about Carroll's accusations, according to The Hill. "I know nothing about this woman. I know nothing about her…it's just a terrible thing that people can make statements like that."
In January, Trump's deposition in the Carroll case was unsealed to the public, with his testimony including several further critical remarks of Carroll.
"When I say she's not my type, I say she is not a woman I would ever be attracted to," Trump said in the testimony. "There is no reason for me to be attracted to her…There's no way I would ever be attracted to her."
The former president also called Carroll a "nut job" as well as describing her attorney as a "political operative."
Last month, Kaplan denied Trump's offer to provide his own DNA on the condition that Carroll's lawyers release a report about the DNA found on the dress she was wearing on the night of the alleged incident.
"There is no justification for any such deal," Kaplan said, according to The Hill. "Either Ms. Carroll is obliged to supply the omitted appendix or she is not. Either Mr. Trump is obliged to provide a DNA sample or he is not. Neither is a quid pro quo for the other."
Newsweek reached out to Trump's spokesperson via email for comment.