News
Ukraine claims Crimea secretly being mobilized as Kremlin denies 2nd draft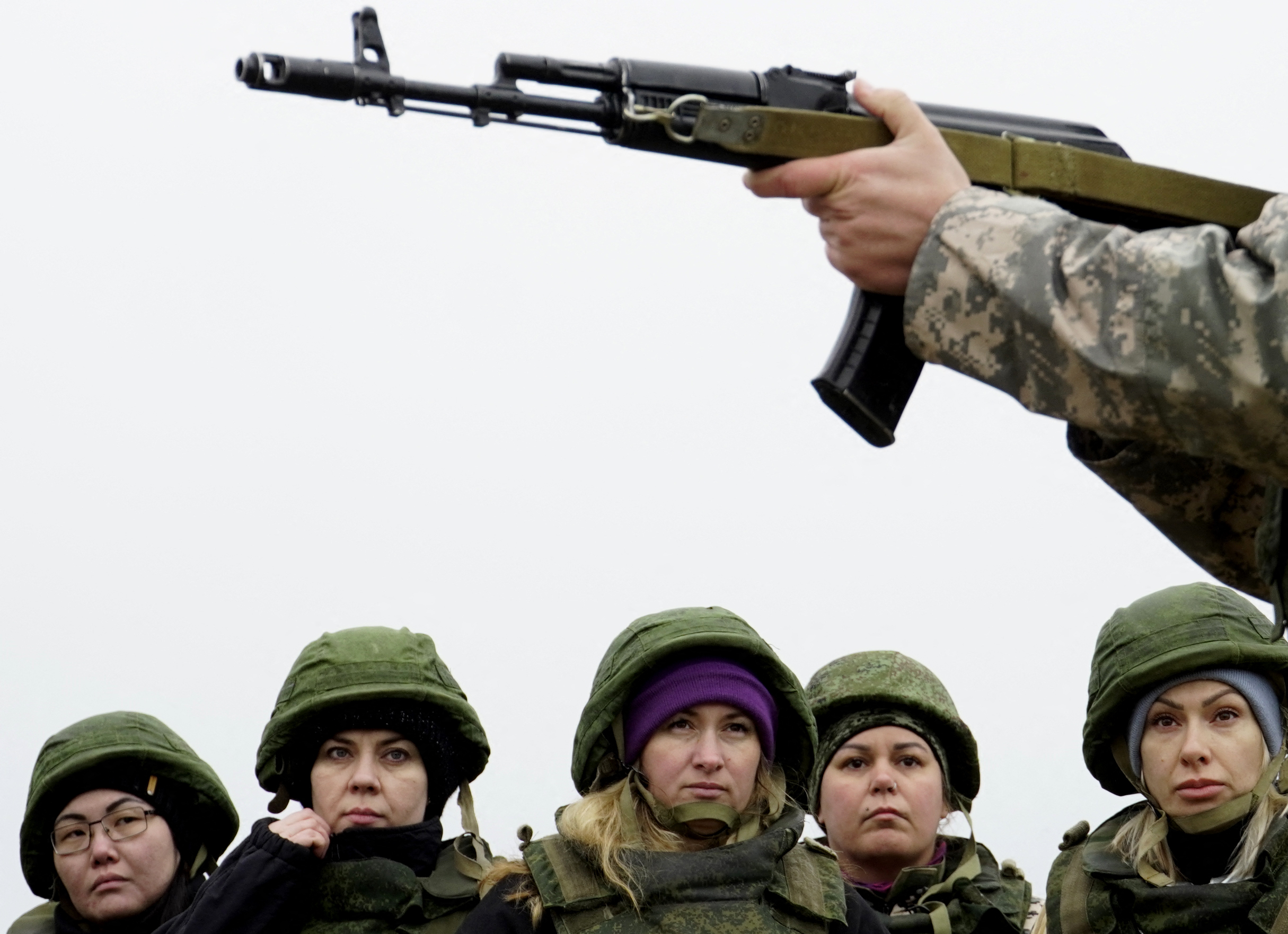 Moscow is gearing up a "covert mobilization" to enlist more Russian citizens into the war, Ukrainian officials said, but the Kremlin is continuing to deny that the military is recruiting more soldiers at this time.
The General Staff of the Armed Forces of Ukraine on Monday said "measures of covert mobilization to the ranks of the [R]ussian occupying forces are ongoing" on the Russian-occupied peninsula of Crimea.
The military officials noted a particular meeting that it claims took place in Simferopol, the second-largest city in Crimea, on Saturday, when, "The main issue of this meeting was the non-fulfillment of the determined quantitative indicators of mobilization."
However, when asked about whether the Kremlin was considering a second wave of mobilization, Kremlin spokesperson Dmitry Peskov told reporters on a call that, "there are no discussions about that," according to Russian state-run news agency TASS. However, Peskov added, "I cannot speak for the Ministry of Defense."
The first Russian mobilization, which the Kremlin said was "partial" and called up an estimated 300,000 men, was seen as a major escalation in the war in Ukraine. The controversial decision suggested that Moscow was forced to recruit more personnel amid a number of battlefield setbacks.
Russian President Vladimir Putin's September 21 announcement heightened anxieties at home, sending young Russian men fleeing the country before they could be drafted, and it sparked protests across the nation. On October 31, Putin announced that the formal draft was over, putting an end to the weeks of chaos.
However, rumors are now circulating that Kremlin is preparing to mobilize even more troops in a second draft. On Friday, the American think tank Institute for the Study of War (ISW) said the move was likely, citing discussions on Russian social media about a draft summons allegedly received by a St. Petersburg resident.
"Another wave of mobilization in the coming months will only worsen the situation and likely degrade the overall quality of the Russian troops that will be funneled to the frontline in Ukraine," the ISW said in a daily update.
Russian opposition politicians have also claimed that a new wave would begin in mid-January and alleged that summonses being sent before the end of the year were seeking to prevent people from leaving the country ahead of the formal announcement.
According to independent Russian news outlet MediaZona, an estimated 259 servicemen who were drafted earlier this year have either died in Russia's training camps or on the frontlines in Ukraine.
Based on the chaos surrounding the first mobilization, another round is likely to be widely unpopular among Russians, but with continued Ukrainian resistance and no signal that Moscow will surrender, Putin might have no choice but to call up more people to fight.
Newsweek reached out to the Russian Foreign Ministry for comment.