News
Ukraine receives powerful rocket launcher as Russia worries about weapons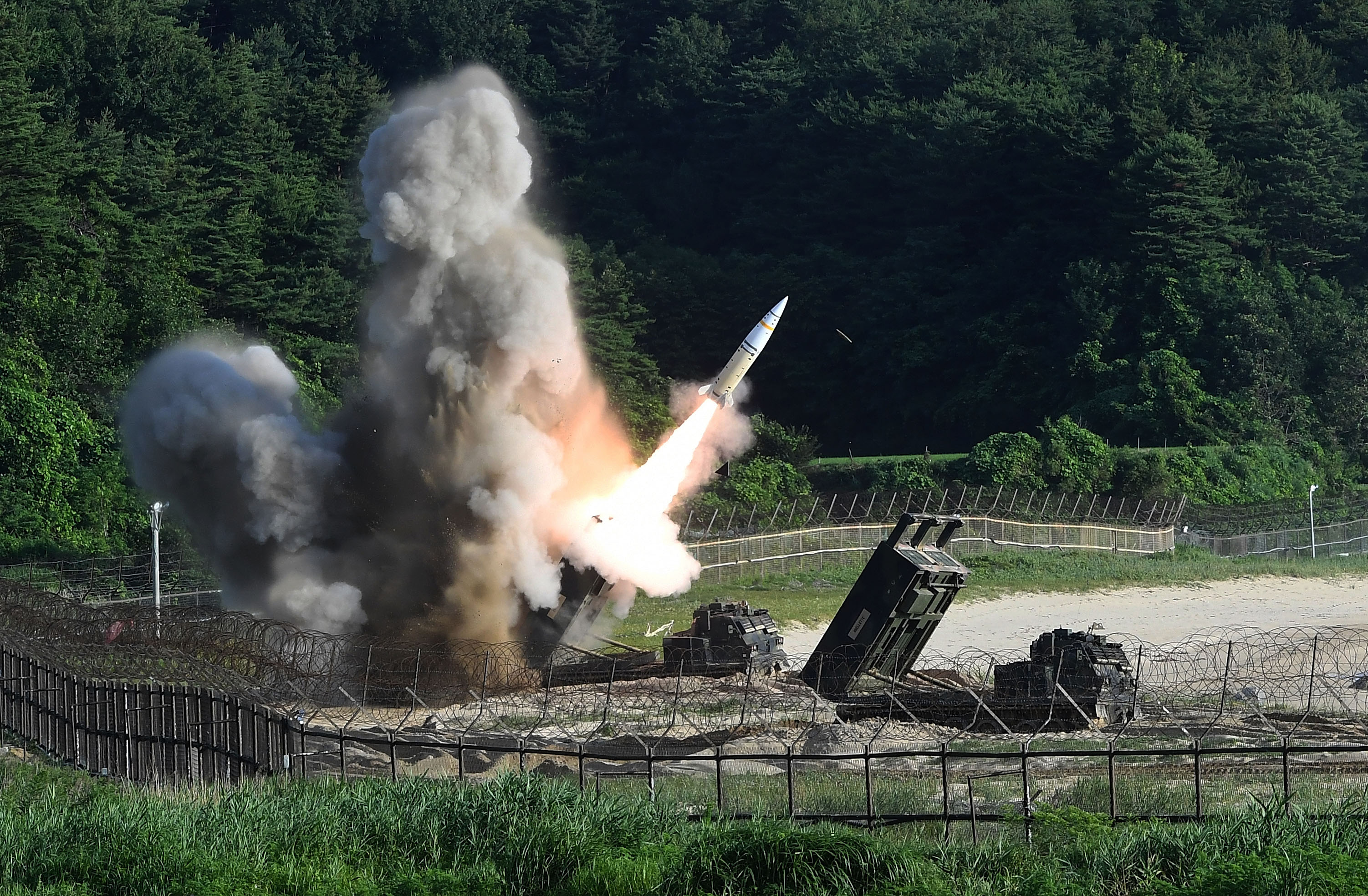 A Ukrainian official announced Friday that new rocket launchers sent from the West had arrived to the country's military forces. The heavy weaponry should bolster Ukraine's defense, and comes soon after a Russian military expert publicly expressed concern about such armaments being supplied to the country.
Oleksii Reznikov, Ukraine's defense minister, tweeted that Ukraine's military had received a M270 Multiple Launch Rocket System (MLRS). His post didn't state which country had sent the weapons, but the United Kingdom announced in early June that it was sending an unspecified amount of the launchers to Ukraine.
M270 MLRS are self-propelled, multiple rocket launchers. According to Military.com, the systems are designed to produce "a large volume of firepower in a very short time against critical, time-sensitive targets." It is capable of firing 12 rounds of rockets in 40 seconds and is said to be highly mobile. CNN reported Thursday that the U.K.'s MLRS are even more powerful than the U.S.-supplied M142 High Mobility Artillery Rocket Systems (HIMARS), which have already proved to be a valuable weapon for Ukraine in its fight against Russian forces.
Igor Korotchenko, a prominent Russian military expert, recently spoke during an appearance on a Kremlin-run television station about how the arrival of additional heavy weaponry from the West could affect the war.
"The scale of additional Western arms deliveries will seriously complicate our success of conducting our special military operation," Korotchenko said, according to translated subtitles on a tweet posted by journalist and Russian propaganda expert Julia Davis.
Ukraine has benefited from Western weapons ever since Russian President Vladimir Putin ordered the invasion in late February. In recent weeks, Ukrainian President Volodymyr Zelensky's military has seen an increase in heavy armaments provided by NATO countries such as the U.S., the U.K., and Poland.
While discussing the plan last month to ship M270 MLRS, United Kingdom Defense Secretary Ben Wallace said the launchers should go a long way in helping Zelensky's forces.
"These highly capable multiple-launch rocket systems will enable our Ukrainian friends to better protect themselves against the brutal use of long-range artillery, which Putin's forces have used indiscriminately to flatten cities," Wallace said, according to the BBC.
In his Friday Twitter post, Reznikov wrote that the long-range "family" of Ukraine's Army "has been enlarged" with the arrival of the first MLRS M270, and that "they will be good company for HIMARS on the battlefield."
Newsweek reached out to the Russian Foreign Ministry and Ukraine's Ministry of Foreign Affairs for comment.