News
Ukraine won't delay counteroffensive despite lack of F-16s: Zelensky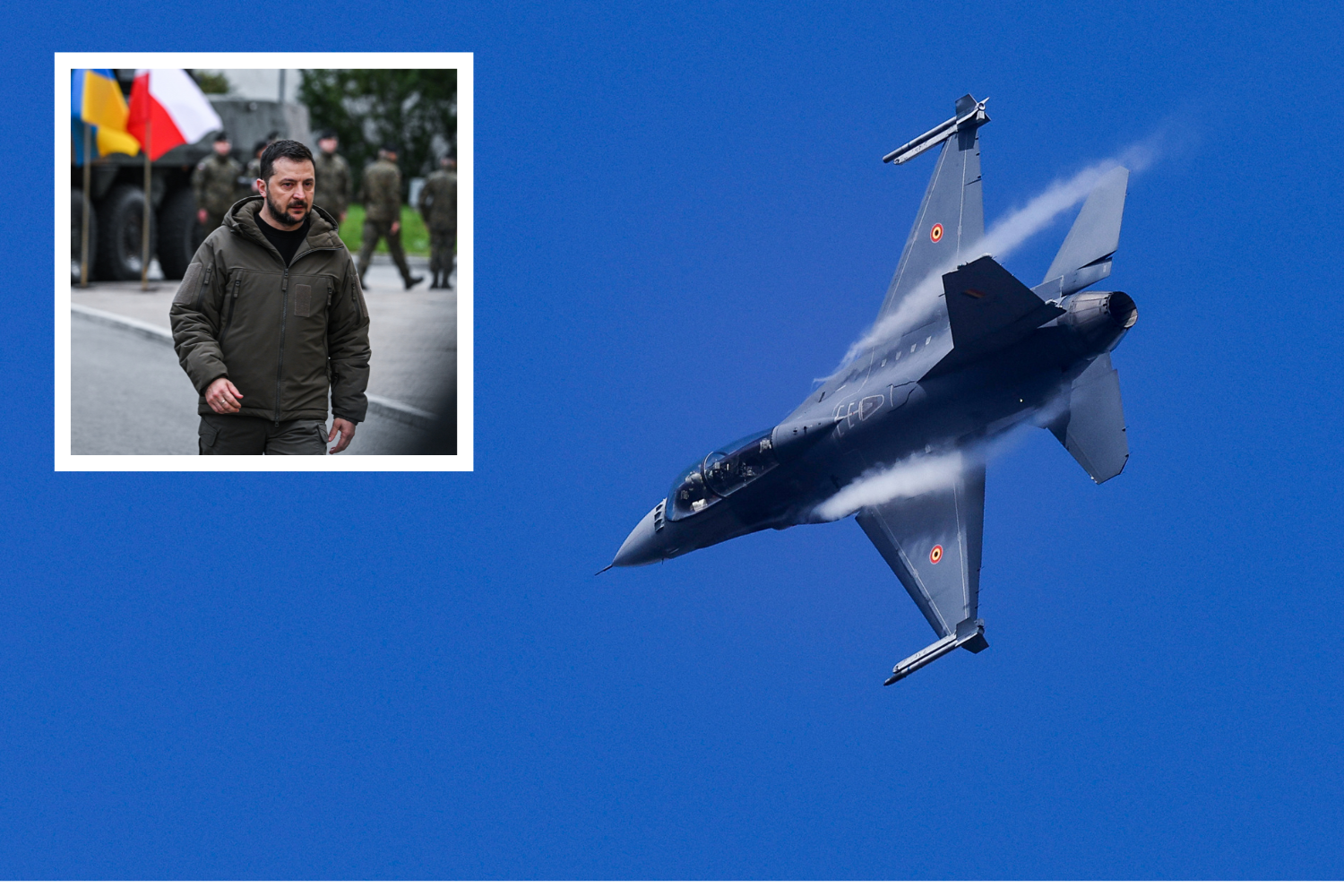 Ukrainian President Volodymyr Zelensky said despite a lack of F-16 fighter jets from the West, his country will still launch its planned counteroffensive in its ongoing war with Russia.
"There will be a counterattack, and I think it will succeed. I will not give details. Have we had enough armaments for that? I would say that we are on the way to the fact that we are," Zelensky said on Saturday while speaking to Scandinavian media.
Zelensky has made repeated calls for Western allies to provide fighter jets in order for his military to establish air superiority over the Russian military. Poland was the first nation to offer the Eastern European country jets, with Germany earlier this month approving Poland's request to re-export five German MiG-29s to Ukraine. So far, eight MiG-29s have been provided to the war-torn nation from Poland, The Kyiv Independent reported.
Recently, Slovak Defense Minister Jaroslav Naď confirmed that his country had transferred 13 MiG-29 fighter jets to Ukraine that Slovakia's Prime Minister Eduard Heger promised last month.
President Joe Biden is among the world leaders who have declined to provide jets to Ukraine despite a sustained pressure campaign.
Biden said during an ABC News interview in late February that he was "ruling out" sending F-16 fighter jets to Ukraine "for now." The president said that military officials had determined there was no reason to provide them.
"No, [Zelensky] doesn't need F-16s," Biden said. "There is no basis upon which there is a rationale, according to our military now, to provide F-16s."
Jake Sullivan, Biden's national security adviser, later defended the president's position during a CNN interview, saying: "Ukrainian fighters can retake territory that Russia currently occupies" with existing equipment.
"F-16s are a question for a later time," he said. "And that's why President Biden said that, for now, he's not moving forward with those…The mission at hand is to have a successful counteroffensive where Ukraine is able to take back its own territory."
Rajon Menon, director of the Grand Strategy Program at Defense Priorities, told Newsweek on Saturday, "The F-16 is at this point a Ukrainian dream, as yet unrealized, and perhaps unrealizable. Even were Kyiv to receive the aircraft the training time would be lengthy."
He added: "The longer Ukraine delays its counteroffensive, the longer the Russians have to prepare defensive positions, which they already have begun doing, and dig in. The upshot: Zelensky is right not to delay the Ukrainian counteroffensive."
Dmytro Kuleba, Ukraine's minister of foreign affairs, took to Twitter on Thursday to comment on the lack of F-16s that his country has received.
"Types of weapons that, we were told, would 'provoke Russia to escalate' if supplied to Ukraine but never did: Artillery, MLRS, Air Defense, Tanks, Long-range missiles. F-16s will not either. Giving Ukraine F-16s will deter Russia rather than 'provoke' it. Time to take this step," he tweeted.
Meanwhile, NATO Secretary-General Jens Stoltenberg told reporters on Thursday that alliance members have now transferred more than 1,550 armored vehicles, 230 tanks, and large amounts of ammunition and other unspecified equipment to Ukraine to support its next offensive operation.
Speaking at NATO headquarters in Brussels, Stoltenberg lauded what he called "unprecedented support to Ukraine" over the past 14 months. "In total we have trained and equipped more than nine new Ukrainian armored brigades," he said. "This will put Ukraine in a strong position to continue to retake occupied territory."