Life Style
"Untold: Jake Paul the Problem Child": The 6 most eye-opening revelations from Netflix's doc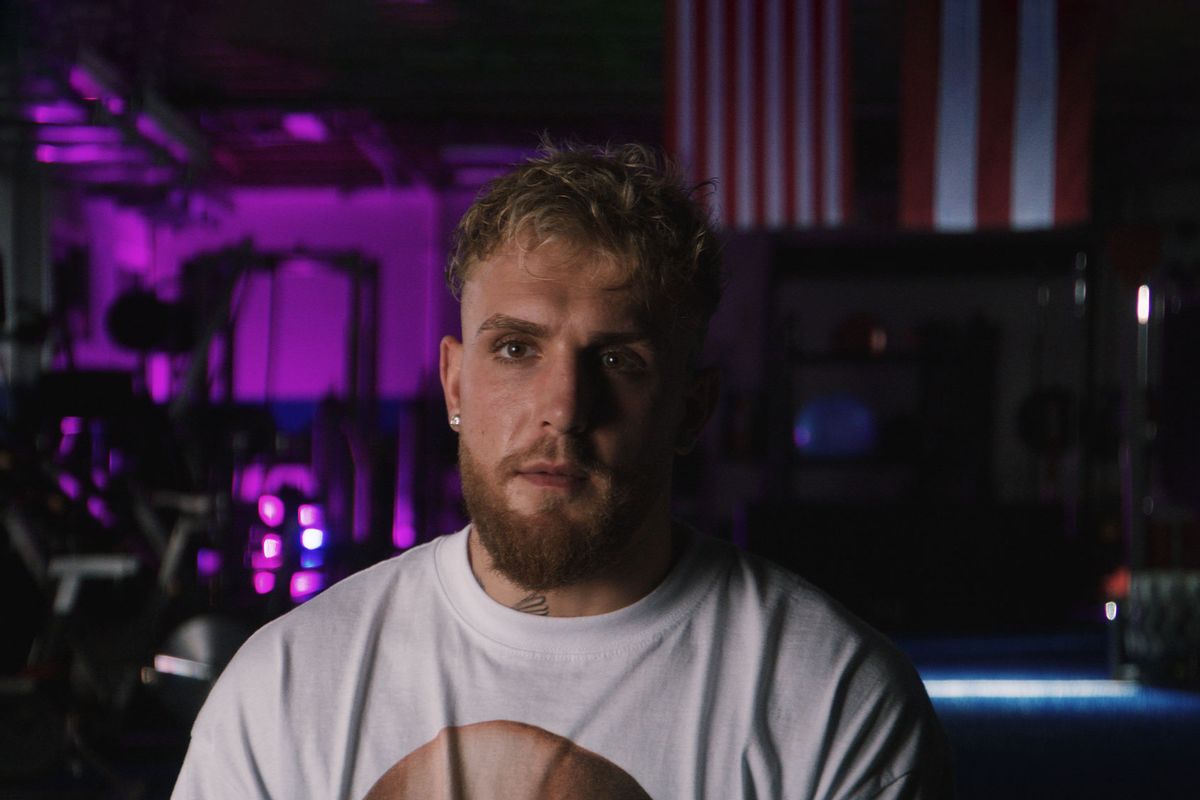 Not many social media influencers can say they have a successful career on the internet and in competitive sports. But Jake Paul surely can. 
The self-proclaimed "problem child," alongside his older brother Logan, made a name for themselves on the now-defunct Vine where they uploaded skits, pranks and scripted videos. They then took their content over to YouTube and soon enough, the brothers earned a huge following. And with that huge following came money, clout and infamy. There was a time when the Paul brothers' names were synonymous with all things bad and ugly. As for Jake, the 26-year-old had several scandals, lawsuits and run-ins with law enforcement under his belt.
It was around this time that Jake ditched his career in social media and Hollywood for one in sports, specifically in boxing. The sport became a safe haven of sorts for the controversial star, who developed mental health issues in the aftermath of his internet downfall. But it also was quite ruthless, considering that die-hard fans of the sport bashed Jake for being a fraud and accused him of ruining the art of boxing.
Jake's story of an influencer-turned-athlete (and entrepreneur and rapper) is less inspirational and more sensational. His journey is chronicled in "Untold: Jake Paul the Problem Child," an all-new sports documentary from Netflix. In addition to starring Jake, the feature includes interviews with his close family members, mentors and other fellow boxers, many of whom once undermined Paul's dedication and commitment to the sport.
Here are the six biggest revelations from the documentary:
Greg Paul in "Untold: Jake Paul the Problem Child" (Photo courtesy of Netflix)
Jake opened up about his relationship with his father, Greg Paul, saying he would "slap the sh*t out of me." 
"I don't resent it," he continued. "I'm understanding of why he did that. That's all he knew."
Greg, however, asserted that he never laid hands on his kids but admitted that he disciplined them rather harshly: "I said, 'Jake, I did pick you up and throw you on a couch a couple times. But I was afraid of you. That's what the f**k dads are supposed to do.' If somebody comes in here, starts harassing everybody and smacking around an old lady, do you want a couple Greg Pauls in the room? Or do you want some f**king fairy fa**ot, whiny-a** little b***h who's gonna sit there and talk about emotions? Who do you want in the room?"
Jake's relationship with his father still remains complicated, according to Logan. "Jake is still traumatized to this day about how my dad treated him, and they still don't get along like they should," he said.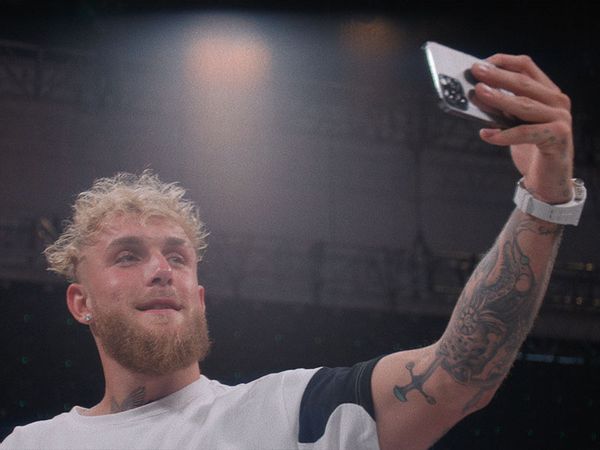 Jake Paul in "Untold: Jake Paul the Problem Child" (Photo courtesy of Netflix)
Shortly after the Paul brothers went viral on the internet, they dropped out of high school and moved to Los Angeles, where they collaborated with other big-shot influencers. Jake also began pursuing a career in Hollywood and eventually landed the starring role of Dirk Mann, a self-proclaimed "internet daredevil" and tritagonist in the Disney Channel comedy show "Bizaardvark."
"And so it really blew me up, took me to another level, and legitimized my whole purpose," Jake said. "It gave credibility to what it was that I was trying to do." As told by Greg, his son was so famous that girls threw their panties at him when he walked down the street. Jake also made a ton of money and was able to buy a $7.4 million house at just 18 years of age.
Paul was later fired from the show mid-season after his neighbors complained about his rowdy YouTube stunts, which included starting a fire in his backyard, doing dirt bike stunts on his street, and burning a mattress and other furniture in an empty swimming pool. In a KTLA news segment, Paul's neighbors called their living situation a "living hell" and a "war zone."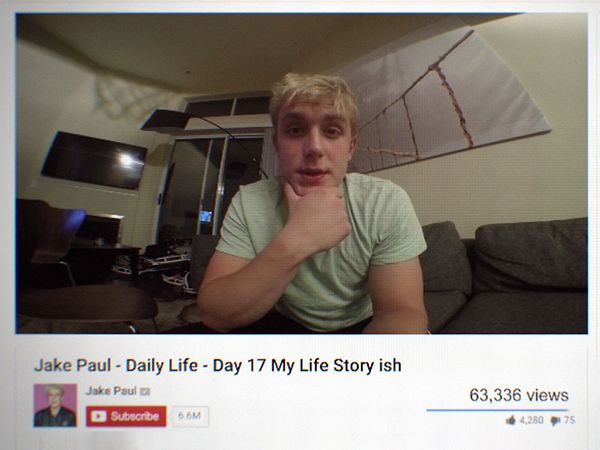 Jake Paul in "Untold: Jake Paul the Problem Child" (Photo courtesy of Netflix)
What once began as a collaborative effort soon turned into bitter competition as the Paul brothers fought to attain more followers, online fame and clout. At first, the brothers engaged in playful taunting. But their minor squabbles eventually intensified into a bitter hatred for one another.
"He was my only competition on YouTube, and I was getting more views than him," Jake said of his brother. An overconfident Logan claimed otherwise, saying he was beating his younger brother in the entertainment arena: "This is so f**kin' stupid, but I had more subs. I had the girl. I had more people paying attention. I was selling more merch.
"'I'm bigger than you. I'm better looking than you. I'm more creative than you. I tell better stories than you,'" Logan continued. "I thought I was just a better version of Jake. It was war, dog. It was YouTube f**kin' war." The competition became so heated that Logan even slept with his younger brother's ex-girlfriend at the time, believing that this would prove the point that he was the superior sibling.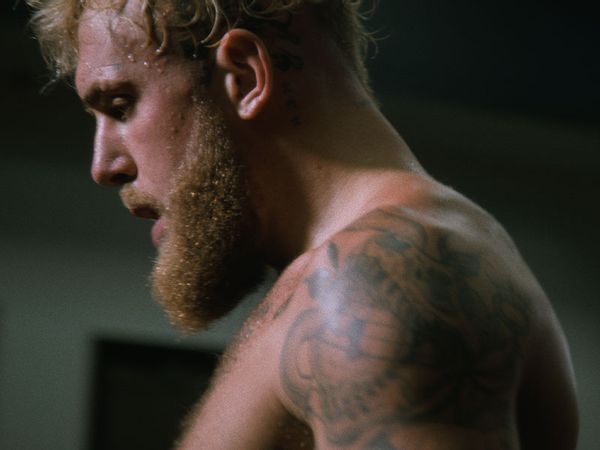 Jake Paul in "Untold: Jake Paul the Problem Child" (Photo courtesy of Netflix)
Following his social media downfall, Jake said he found solace in boxing, which made him "feel alive again."
"I think in the YouTube world, not only was I not making progress, I was hurting myself," Jake continued. "I was going the opposite way. For the longest time, I didn't like myself. I wasn't happy. And so when I got into something where I could slowly start to make progress, it brought back happiness in my life. And boxing gave me that again."
His older brother reiterated his sentiments, saying boxing gave Jake worth, "which he hadn't [when] making stupid insignificant vlogs on YouTube."
"In the world I was living in, I was on top. I was getting a bunch of views," Jake added. "I knew what I was doing. I had a big ego. Then I step into the boxing gym, all of that goes out the door. You get in the ring with one of these guys, they'll beat your a**."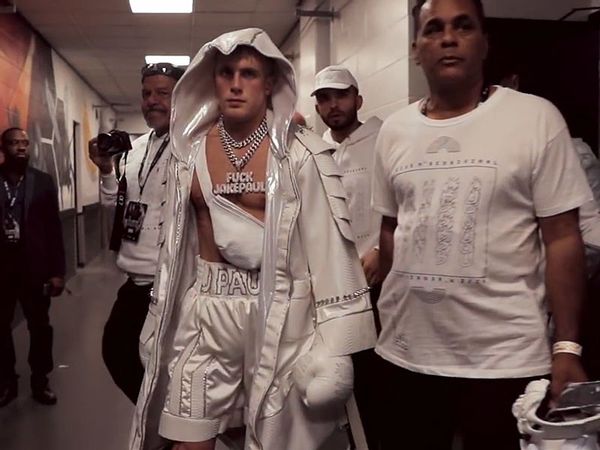 Jake Paul in "Untold: Jake Paul the Problem Child" (Photo courtesy of Netflix)
On Aug. 5, 2020, FBI agents served a search warrant at Jake's Calabasas home and seized multiple firearms in a raid that was connected to a riot at an Arizona shopping mall. Misdemeanor charges were filed against Jake in early June following the riot, which took place at Scottsdale Fashion Square in May 2020. Jake said he was trying to find people protesting against the death of George Floyd and denied partaking in looting or vandalism.   
In April 2021, Jake was accused of sexual assault by TikTok star Justine Paradise. In a 20-minute video posted on YouTube, Paradise alleged Jake forced her to perform oral sex on him and touched her inappropriately without consent. Jake denied the accusations in a statement posted on Twitter.
In January 2022, Jake released an explicit YouTube diss track directed at UFC president Dana White, in which he called White a "scumbag" for not increasing fighter pay or giving them healthcare options.
"I haven't met a single person who says anything good about you," Paul said in a message at the end of his rap. "I passed my drug test, and you went silent. I'm keeping my foot on your neck until you tap, b***h. Stop raising your pay-per-view prices on the fans and not paying fighters more. Greedy, lonely, old, bald b***h."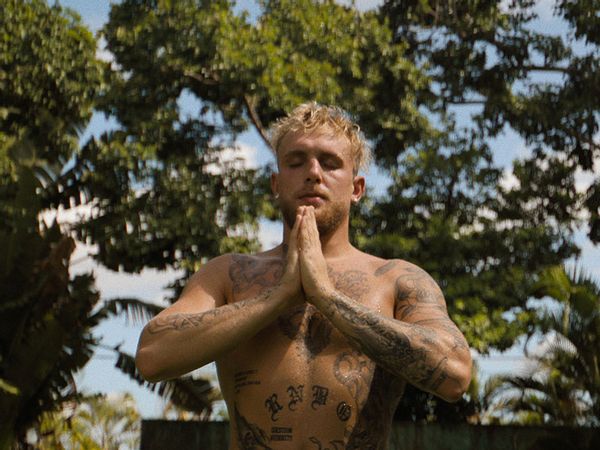 Jake Paul in "Untold: Jake Paul the Problem Child" (Photo courtesy of Netflix)
Jake currently lives with his brother in Puerto Rico, where he also trains. His next fight will take place on Aug. 5, 2023, in Dallas, Texas, against professional mixed martial artist Nate Diaz. Diaz recently dissed Jake in an episode of Bradley Martyn's Raw Talk, saying, "Imma go beat his a** for talkin' s**t."
"Untold: Jake Paul the Problem Child" is currently available for streaming on Netflix. Watch a trailer for the documentary below, via YouTube:
Read more
about documentary lists: