Life Style
"Very damaging": Expert says Fox may be on the hook for more than $1.6B after Murdoch's admission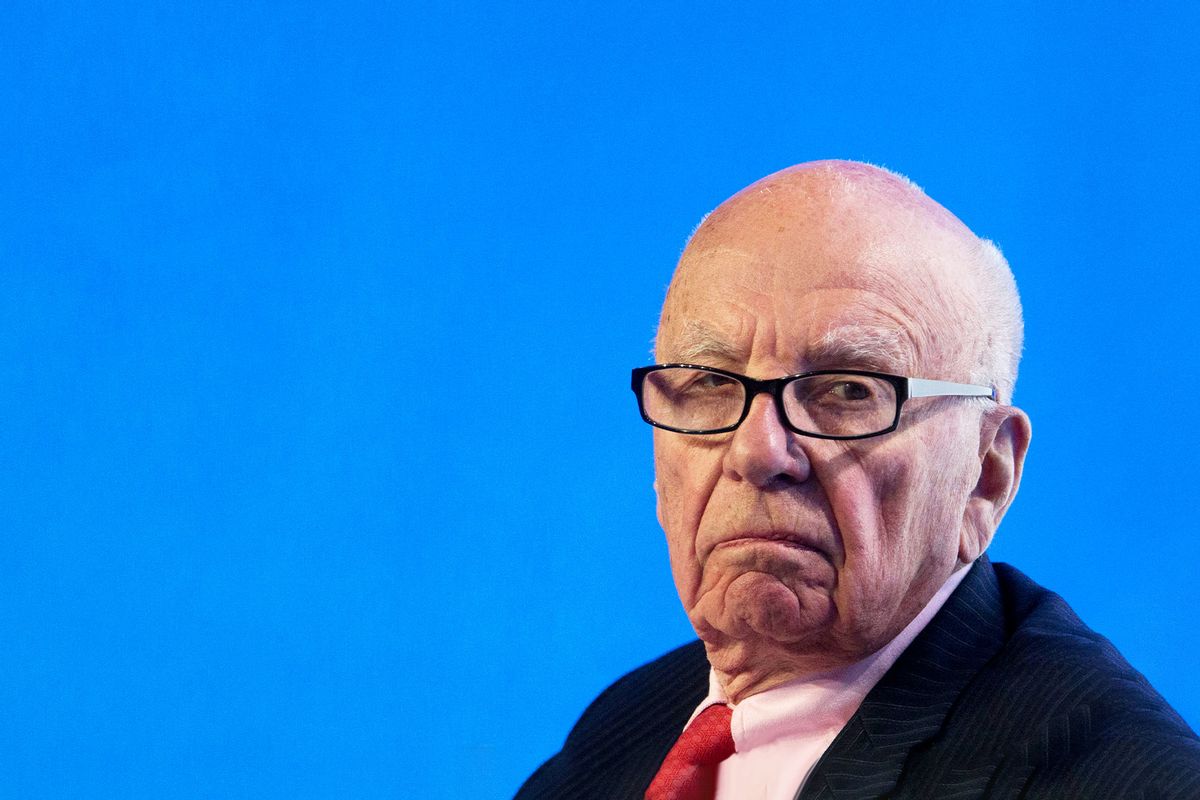 Fox could face financial penalties beyond the $1.6 billion sought by Dominion Voting Systems after Fox Corp. Chairman Rupert Murdoch admitted in a deposition that some Fox News hosts "endorsed" false claims about former President Donald Trump's election loss.
Murdoch acknowledged that he was aware that there was no evidence of widespread fraud or irregularities but did nothing to stop the network from spreading false claims after the election suggesting Dominion machines supposedly changed or deleted votes to help President Joe Biden get elected.
The network also played a major role in stoking the flames of the insurrection. In the two-week period after Fox News declared Biden the president-elect, hosts questioned the results of the election or pushed conspiracy theories about it almost 800 times, according to Media Matters.
When Murdoch was asked during his deposition whether he could have told Fox News' chief executive to stop lending airtime to former Trump lawyer Rudy Giuliani, who repeatedly peddled election lies, Murdoch responded: "I could have. But I didn't."
Instead, Murdoch stood by the sidelines and watched the network's senior executives take charge and repeat Trump's false claims of election fraud. 
"There's genuine risk that Fox faces at trial of being found to have acted with actual malice, knowing what they were broadcasting was false or recklessly disregarding the false," said Norman Eisen, a senior fellow at the Brookings Institution and CNN legal analyst. "Murdoch also admitted that he could have stopped it and didn't. So that's very damaging to Fox's legal case, but also because so many Americans are influenced by Fox News. It's very alarming for the country."
Murdoch rejected the idea that Fox News as a whole endorsed Trump's election lies, but conceded that Sean Hannity, Jeanine Pirro, Maria Bartiromo, and former host Lou Dobbs promoted falsehoods about the 2020 presidential election being stolen. 
He confirmed under oath that Fox was "trying to straddle the line between spewing conspiracy theories on one hand, yet calling out the fact that they are actually false on the other."
Murdoch also admitted that it was "wrong" for host Tucker Carlson to interview Mike Lindell after the election, "to repeat those allegations against Dominion" if Carlson "didn't contest it." 
Murdoch acknowledged that the decision to allow the MyPillow founder on air was a business decision, agreeing that the issue is "not red or blue, it is green."
Eisen predicted that Murdoch would continue to echo similar statements but argued that his recent deposition already meets the legal standard for "actual malice" since Murdoch knew what Fox was broadcasting was false or he recklessly disregarded what was false or not. 
In cases like this, where there is intentional wrongdoing and outrageous conduct, the money can be increased by punitive damages, especially if the jury wants to send a message that what happened was wrong, Eisen said.
"And I think they're looking at those damages being multiplied and even for a large company like Fox, you're looking potentially at billions of dollars of damages," he added. "That's very dangerous."
---
Want a daily wrap-up of all the news and commentary Salon has to offer? Subscribe to our morning newsletter, Crash Course.
---
Even after Dominion provided notice to Fox for pushing out defamatory statements, the network continued to put out a "series of defamations over a months-long timeframe," according to the filing. 
At least 19 of the 20 alleged defamatory statements occurred after multiple government agencies had debunked the charges and 18 of the 20 alleged statements came after Fox's own research department—the Brainroom—had fact-checked the allegations and debunked the charges.
Fox Corp. has argued that Dominion has failed to show that Murdoch or other Fox Corp. executives played a "direct role" in the decision to air the false claims. Lawyers for Fox News argued in a response to the filing that Fox News hosts never endorsed the allegations despite Murdoch's statement. 
"Dominion's lawsuit has always been more about what will generate headlines than what can withstand legal and factual scrutiny, as illustrated by them now being forced to slash their fanciful damages demand by more than half a billion dollars after their own expert debunked its implausible claims," a Fox News spokesperson said in a statement. "Their summary judgment motion took an extreme, unsupported view of defamation law that would prevent journalists from basic reporting and their efforts to publicly smear FOX for covering and commenting on allegations by a sitting President of the United States should be recognized for what it is: a blatant violation of the First Amendment."
But the filings show that Fox executives and hosts themselves did not believe the false claims they aired.
"[It's] a pretty damning thing to see there," said Matt Gertz, senior fellow at Media Matters. "Fox News was willing to promote a massive lie to its viewers over and over again that the election had been stolen and in doing so, they riled up that audience. They made them furious at the possibility that their country was being stolen from them and we saw the results on January 6 2021, when the mob of Trumpists stormed the US Capitol."
Gertz, who has spent the last 15 years working on this beat, said that viewers of Fox don't really trust mainstream news sources and rely on the far-right network for information. Even now, a large percentage of Americans don't believe that the election was legitimate and hosts like Carlson continue to feed them conspiracy theories that back their beliefs, he added. 
"Over the years, Fox and others on the right have really trained their viewers to want this sort of conspiracy theory content and because of that, it's very difficult for them to walk away from it if they try to do it," Gertz said. "That audience will go looking for someone who's willing to give them the content that they crave and so that's the problem."
Read more
about the Fox News revelations