News
Video shows Biden smiling amid questions over classified documents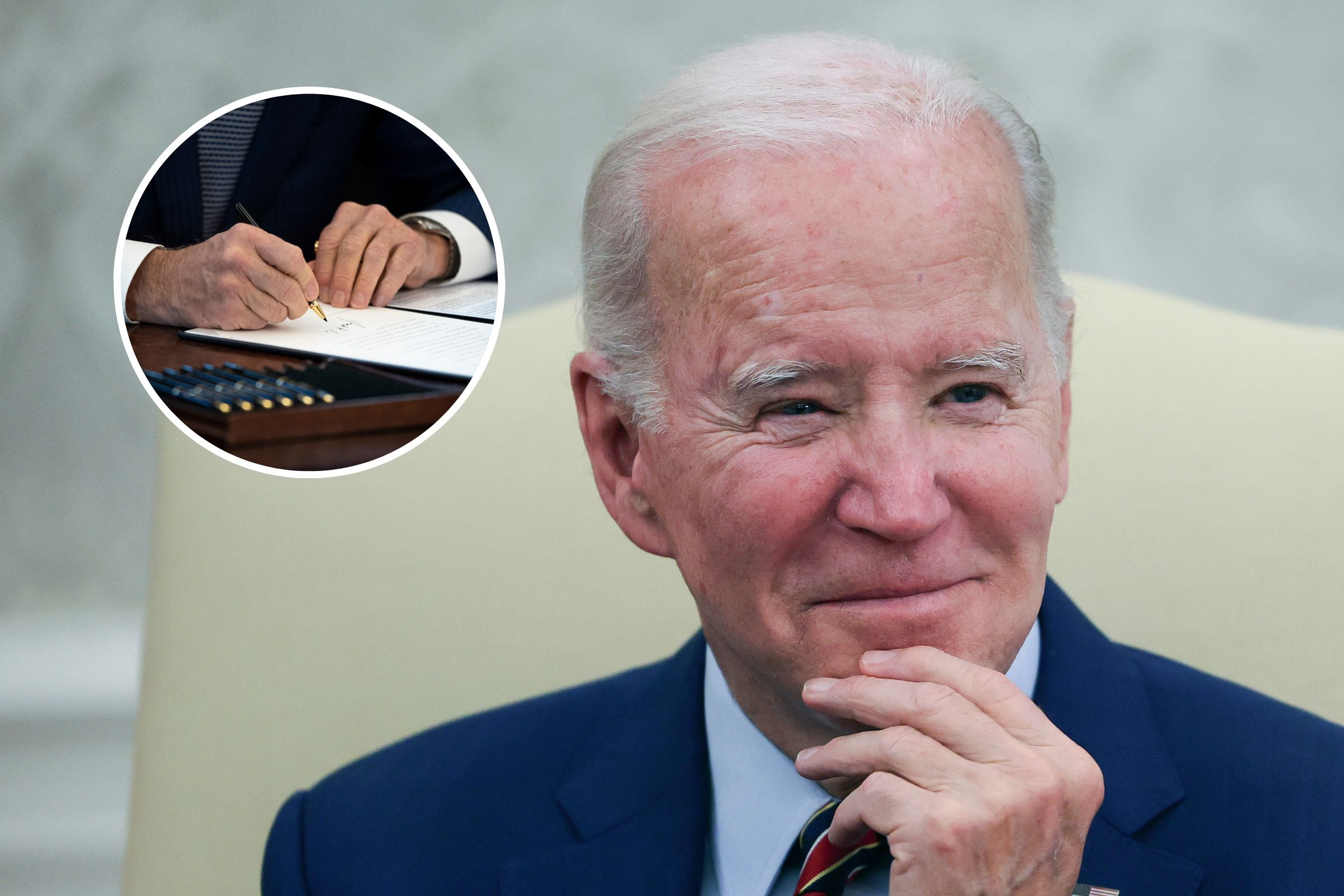 President Joe Biden appeared to be smiling as reporters peppered him with questions about the classified documents that were found in his possession over the last three months.
On Tuesday, Biden welcomed Dutch Prime Minister Mark Rutte to the Oval Office as the two discussed Ukrainian support and trade in the Indo-Pacific, particularly exports to China.
At the end of the press conference, reporters fired a barrage of questions at Biden, who did not respond. He appeared to smile as reporters were heard asking things like, "Will you commit to speaking to special counsel?"
Last week, the Department of Justice (DOJ) announced that a special counsel was being appointed to investigate the Obama-era documents found in Biden's possession. Classified documents from his time as vice president have recently been discovered at his home in Delaware and an office used by Biden in Washington, D.C.
The records in question, and fact that they were discovered in November and December, have prompted criticism from Republicans, who said there's a double standard between Biden's case and the August FBI raid of former President Donald Trump's home in Mar-a-Lago.
Sharing a video of Biden sitting back at Tuesday press conference, GOP Senator Ted Cruz tweeted sarcastically, "As Biden observed repeatedly, 'everyone knows how seriously' he takes classified documents."
Responding to the same clip, Republican Representative Byron Donalds said Biden's "sense of entitlement and hubris" was a "slap in the face to the American people."
"This can only come from a man who's had the luxury of getting a pass on everything from racist behavior, blatant corruption, apparent senility, and decades of incompetence," Donalds tweeted.
The Biden administration has largely remained tight-lipped on the matter, referring almost all questions related to the documents to the White House counsel's office. At the same time, the president's team has continued to maintain that the administration is following through with its campaign promise to bring transparency back to the White House.
On Tuesday, White House Press Secretary Karine Jean-Pierre spent much of her press briefing fending off questions about the DOJ's investigation and whether there are more documents to be found in Biden's possession. Over the weekend, five additional pages were found at the president's home.
Asked by reporters about whether she was aware there were more documents when she told the press that the investigation had been concluded on Friday, Jean-Pierre said she was solely repeating the information passed to her from the special counsel at that time.
During the briefing, NBC News' Peter Alexander questioned Jean-Pierre about the White House's comments that Republicans were "faking outrage" over the discovery of documents.
"Why shouldn't Americans be outraged about documents being found in a garage?" Alexander asked.
She responded by referring to Biden's remarks about being surprised about the developments and that he takes the handling of classified documents seriously. "Anything else, anything beyond that, we're just not going to talk about," she told Alexander.
After the reporter repeated his question, Jean-Pierre said, "That's for the American people to decide," before pivoting and saying that, "they also care about the economy."
Newsweek reached out to the White House for comment.