Life Style
Video shows Tesla abruptly stop, cause 8-car crash after Musk announced self-driving feature: report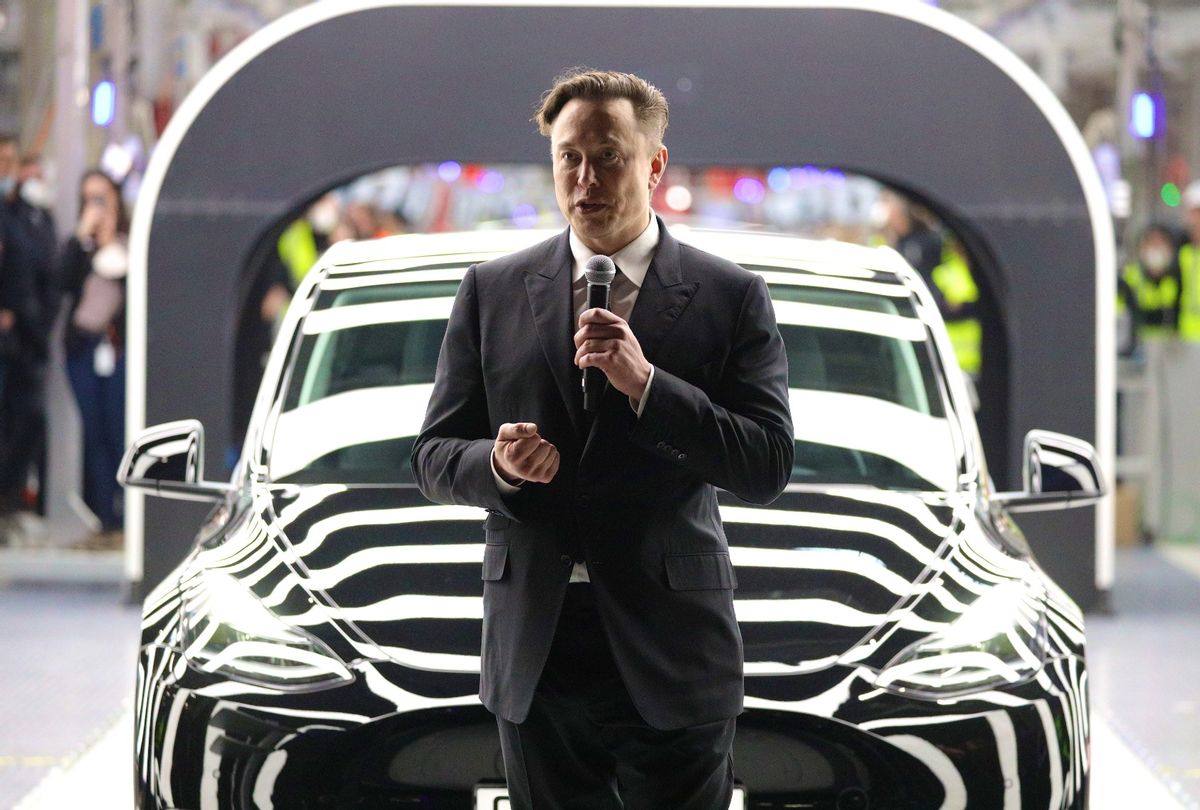 New footage of a crash involving a Tesla Model S has been released just hours after billionaire business mogul Elon Musk announced new technological advancements for the auto manufacturer's self-driving features.
According to The Intercept, the footage requested through the California Public Records Act shows a full replay of the harrowing accident, which took place on Thanksgiving Day last year.
Per the news outlet, the Tesla could be seen "changing lanes and then abruptly braking in the far-left lane of the San Francisco Bay Bridge, resulting in an eight-vehicle crash." The accident ultimately led to nine victims being injured.
Speaking to police, the driver of the vehicle stated he "had been using Tesla's new 'Full Self-Driving' feature, the report notes, before the Tesla's 'left signal activated' and its 'brakes activated,' and it moved into the left lane, 'slowing to a stop directly in [the second vehicle's] path of travel.'"
Hours before the disturbing accident, Musk had taken to Twitter with an announcement about the Tesla Autopilot software upgrades for Tesla vehicle owners.
"Tesla Full Self-Driving Beta is now available to anyone in North America who requests it from the car screen, assuming you have bought this option," Musk tweeted. "Congrats to Tesla Autopilot/AI team on achieving a major milestone!"
The latest report follows the release of a report from the National Highway Traffic Safety Administration (NHTSA) regarding vehicles with full self-driving capabilities.
Per the news outlet, the NHTSA recently shared its data and indicated that it is "launching an investigation into the incident. Tesla vehicles using its Autopilot driver assistance system — Full Self-Driving mode has an expanded set of features atop Autopilot — were involved in 273 known crashes from July 2021 to June of last year."
The report also highlighted key details about crash statistics involving vehicles with self-driving features.
"Teslas accounted for almost 70 percent of 329 crashes in which advanced driver assistance systems were involved, as well as a majority of fatalities and serious injuries associated with them, the data shows. Since 2016, the federal agency has investigated a total of 35 crashes in which Tesla's "Full Self-Driving" or "Autopilot" systems were likely in use. Together, these accidents have killed 19 people."