News
Vladimir Putin calls accusations of ordering assassinations "verbal indigestion"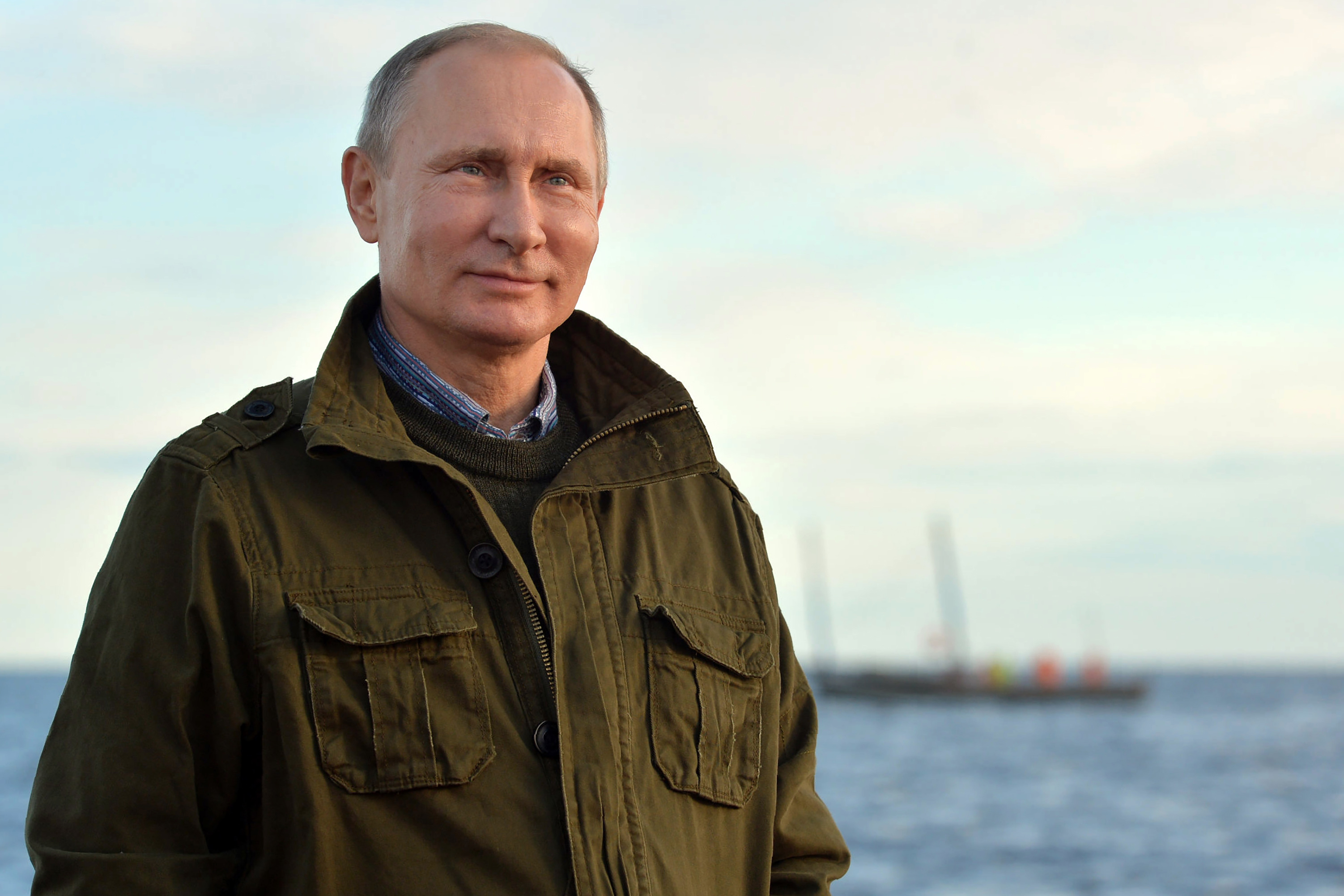 In his first U.S. TV interview in almost three years, Russian President Vladamir Putin answered NBC News' Keir Simmons' questions about ordering assassinations by calling his line of inquiry "verbal indigestion."
Accusations that Putin disposes of the people who challenge him have dogged the Russian president throughout his reign. During the 90-minute interview, Simmons at one point asked Putin straight out: "Mr. President, are you a killer?"
"Over my tenure, I've gotten used to attacks from all kinds of angles and from all kinds of areas under all kinds of pretext, and reasons and of different caliber and fierceness and none of it surprises me," Putin said. He went on to call the "killer" designation something "macho" or "Hollywood" only normal in U.S. culture, and not in Russian politics.
"I'm always guided by the interests of the Russian people, and the Russian state," Putin said. And sentiments in terms of who calls somebody who what kind of labels—this is not something I worry about in the least."
Simmons persisted in reading out a list of specific names of Putin's opponents who have been killed, usually in mysterious circumstances in recent years, including Anna Politkovskaya, Alexander Litvinenko, Sergei Magnitsky, Boris Nemtsov and Mikhail Lesin.
"Are all of these coincidences, Mr. President?" Simmons asked.
Putin laughed, saying "Look, you know, I don't want to come across as being rude, but this looks like some kind of indigestion, except that it's verbal indigestion. You've mentioned many individuals who indeed suffered and perished at different points in time for various reasons, at the hands of different individuals," he said, adding that he liked Lesin in particular, "very much."
"I regret to this day that he is not with us. In my opinion, he's a very decent, very good person. And as far as the others. We found some of the criminals who committed those crimes, somewhere in prison, and we're prepared to continue to work in this mode," Putin said.
Putin went on to call reports from the Washington Post that Russian is planning to give Iran satellite technology to track U.S. military targets "just nonsense garbage."
Earlier in the interview, Putin spoke at length about his opinions on President Joe Biden and former President Donald Trump. President Trump has been widely criticized for his "cozy" relationship with the Russian Kremlin, even trusting his word over his own U.S. intelligence service's findings regarding Russian interference in the 2016 election.
Putin compared the two presidents, ahead of the summit with Biden later in the month, appearing to favor Trump.
"Even now," Putin said, "I believe that former U.S. president Mr. Trump is an extraordinary individual, talented individual…a colorful individual. You may like him or not. And, but he didn't come from the U.S. establishment, he had not been part of big time politics before, and some like it some don't like it but that is a fact."
President Biden is known for his stories that he told Putin he "doesn't have a soul" when, as Vice President, he met him in 2011.
On Biden, Putin said he "is radically different from Trump because President Biden is a career man. He has spent virtually his entire adulthood in politics."
"That's a different kind of person," Putin said, "and it is my great hope that yes, there are some advantages, some disadvantages, but there will not be any impulse-based movements, on behalf of the sitting U.S. president."
Newsweek has reached out to Ambassador John J. Sullivan for comment.