News
Vladimir Putin says Joe Biden is "intelligent, collected, does not miss a thing"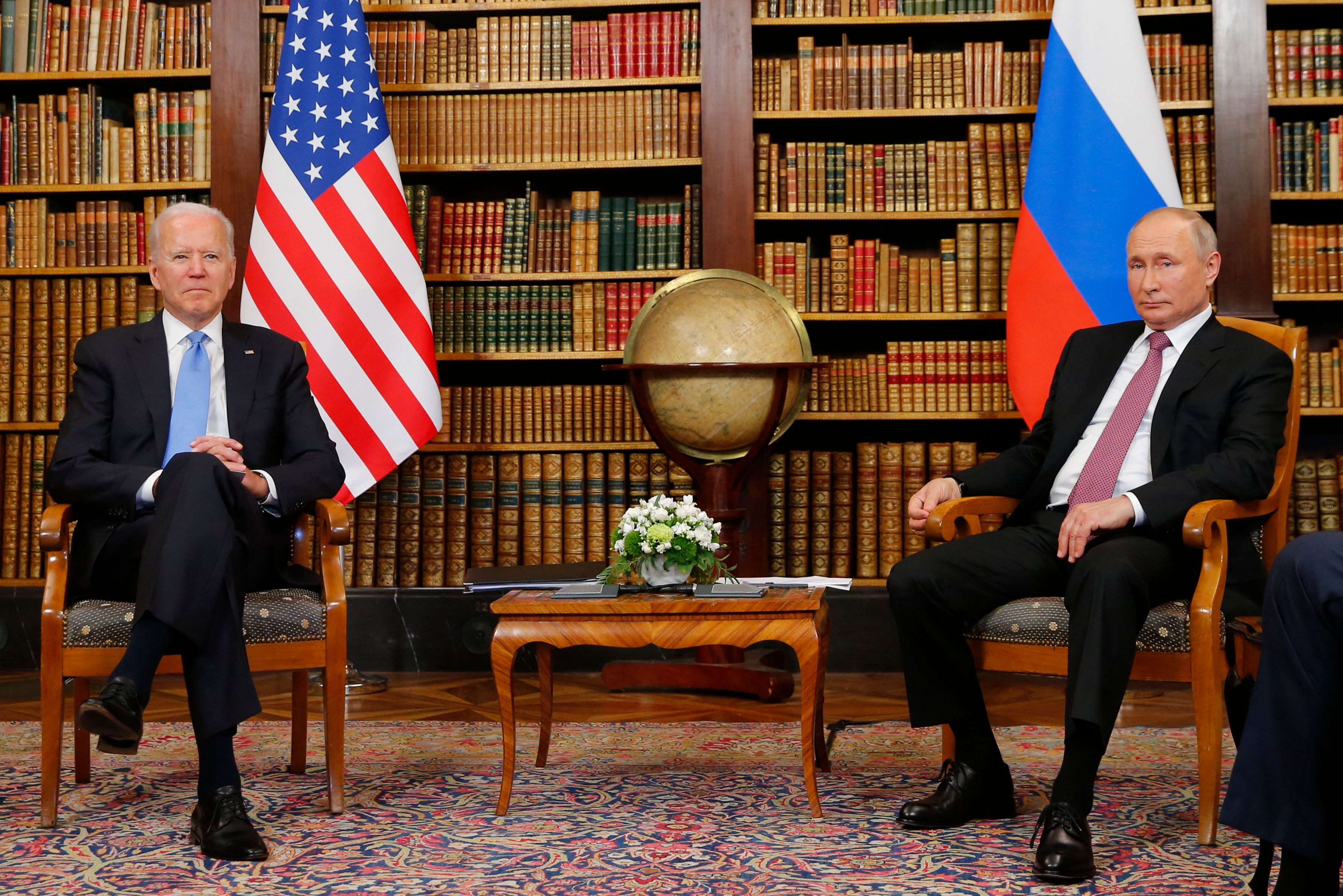 Russian President Vladimir Putin gave high marks for U.S. President Joe Biden after their meeting in Switzerland this week—despite their rocky relationship of the past.
"Biden is a professional, and you need to work very carefully with him so as not to miss something," Putin told reporters Thursday—a day after they met in the neutral site of Geneva, Russian state-owned media TASS reported. "He himself does not miss anything, I assure you. It was completely obvious to me."
Biden and Putin's summit, called at the U.S. president's request to address escalating tensions between the two countries, lasted for less than three hours, but both came away with positive responses from their discussion.
Biden previously had a tenuous relationship with Putin when Biden was vice president and charged under then-President Barack Obama with several international missions.
Some Republicans, including former President Donald Trump, who has maintained a friendly relationship with Putin, joked that Biden, who at 78 is the oldest person to assume the U.S. presidency, wouldn't be able to keep up with former KGB officer Putin, 68.
"Good luck to Biden in dealing with President Putin—don't fall asleep during the meeting, and please give him my warmest regards!" Trump said in a statement ahead of their meeting.
Meanwhile, House GOP Leader Kevin McCarthy, who has been an ally of Trump but hasn't been overly critical of their relationship, accused Biden of being too cozy with the Russian leader.
"The American people suffered massive disruptions because of Russia-linked cyber-attacks," McCarthy said in a statement Thursday. "Two Americans, both Marine veterans, are being held as prisoners in Russia. We know Vladimir Putin silences and imprisons his critics."
The Biden administration pushed back on that critique, claiming Biden kept a hard line with Putin.
"[The] assertion is belied by the voluminous evidence that President Biden challenged President Putin on a number of issues," National Security adviser Jake Sullivan told Newsweek and other reporters on Thursday. "President Biden was clear, direct and straightforward in expressing to President Putin what American expectations are…He was clear and direct when he was standing up and pushing back against President Putin."
During his interview with Russian state media, Putin said Biden shouldn't be discounted by his critics.
"The image of President Biden, which is portrayed by our and even the American press, has nothing to do with reality," he said. "He is on a long trip, he flew in from overseas, the so-called jet lag, change of time zones. In principle, even when I fly, it knocks it out."
Putin went on to take a dig at White House press secretary Jen Psaki, a former State Department spokeswoman who crossed hairs with the Kremlin previously, in an apparent swipe also at Biden's sometimes lapse in memory or stumbling blocks.
"[Biden] has a press secretary—a young, educated, beautiful woman. She herself always confuses something. It's not because her education does not allow her or her memory is bad," Putin said.