News
Watch Live: Tyre Nichols' funeral service is held in Memphis, with Vice President Harris and Rev. Al Sharpton delivering remarks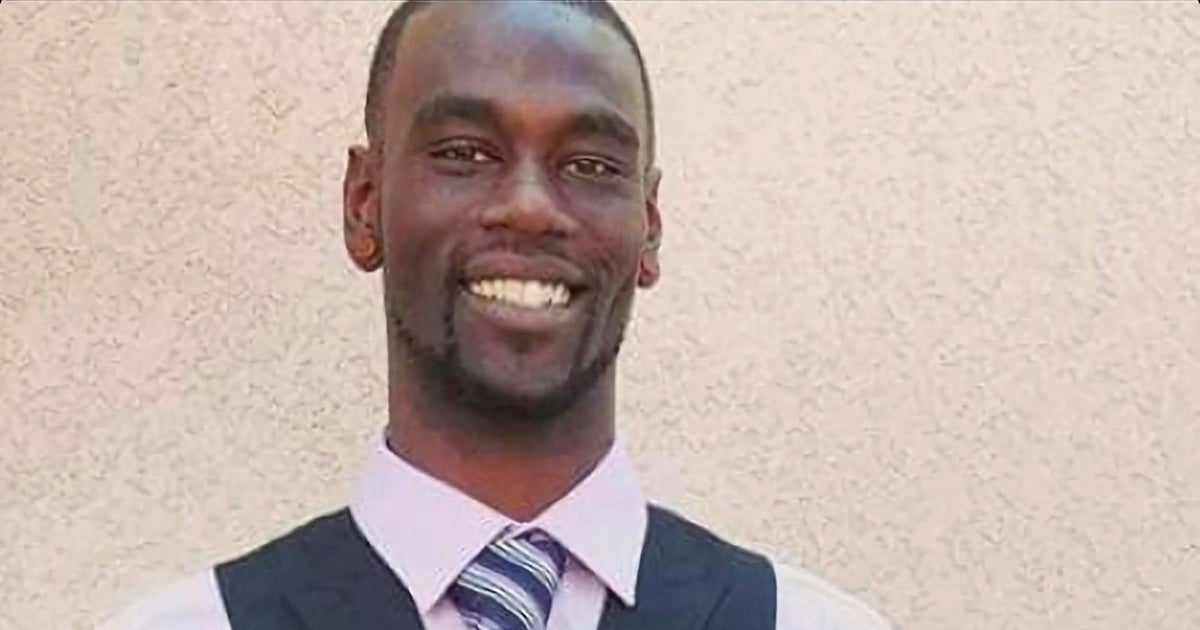 Tyre Nichols, whose violent arrest and subsequent death prompted widespread grief and outrage, will be laid to rest Wednesday in Memphis. Nichols died on Jan. 10, three days after he was beaten by police at a traffic stop. Five officers were fired and charged with second-degree murder.
Vice President Kamala Harris attended the service at Mississippi Boulevard Christian Church, and she was called up to make brief remarks.
"We are here on behalf of the people of our country and President Joe Biden, and we are here to celebrate the life of Tyre Nichols," Harris said. Addressing Nichols' mother and stepfather from the pulpit, she said, "Mrs. Wells, Mr. Wells, you have been extraordinary in terms of your strength, your courage and your grace. And we mourn with you."
Harris continued: "This is a family that lost their son and their brother through an act of violence, at the hands and the feet of people who had been charged with keeping them safe. … This violent act was not in pursuit of public safety. It was not in the interest of keeping the public safe, because one must ask, was it not in the interest of keeping the public safe that Tyre Nichols would be with us here today? Was he not also entitled to the right to be safe?"
Rev. Al Sharpton delivered the eulogy, and civil rights attorney Ben Crump delivered what the funeral program described as a "Call for Justice." 
"Why couldn't they see the humanity in Tyre?" Crump said of the officers involved. "… We have the God-given right to say, I am a human being and I deserve justice! Not just any justice, but equal justice."
Also attending the service, Sharpton announced, were family members of George Floyd, Botham Jean, Breonna Taylor and Eric Garner, whose deaths in encounters with police all made headlines in recent years. 
"I want the family to know that they've come to be with you on this day from all over the country," Sharpton said. 
Several of Nichols' family members spoke at the service, with his brother describing Tyre as a "very peaceful… very respectful" young man who "touched a lot of lives."
"I see the world showing him love and fighting for his justice, but all I want is my baby brother back," one of his sisters said through tears.
"People from around the world watched the videotape of a man unarmed, unprovoked, being beat to death by officers of the law," Sharpton said in a news conference Tuesday. 
Nichols, who was 29 years old, worked for FedEx and had a 4-year-old son. He grew up in Sacramento but moved to Memphis right before the pandemic to join his mother and stepfather.
"My son loved me to death, and I love him to death," his mother, RowVaughn Wells, told CBS News, sharing that her son had a tattoo of her name on his arm. A self-described "aspiring photographer," his family said he loved photographing landscapes and sunsets. 
Friends from his youth in California shared memories of him with CBS Sacramento. Nichols was an avid skateboarder, and his friend Jerome Neal described him as "well-loved" at his local skate park.
"He just touches anybody who gets around him," another friend, Austin Robert, told the station. "He's a fantastic person and that's how I really want everybody to remember him."
"It's honestly pretty devastating to see such a good human go through such unnecessary brutality, such unnecessary death," Brian Jang, a friend of Nichols' from Memphis, told CBS News.
Nichols was on his way home when he was pulled over the night of Jan. 7 — allegedly for reckless driving, although the police chief later said no evidence was found to support that. Disturbing bodycam footage and surveillance camera video released by the city on Friday showed him being punched, kicked and pepper sprayed. 
He died Jan. 10 of what his stepfather, Rodney Wells, said was a cardiac arrest and kidney failure. An official cause of death has not been released, but the Tennessee Bureau of Investigation said he "succumbed to his injuries." 
Five Memphis police officers were fired and are facing charges of second-degree murder, aggravated assault, aggravated kidnapping, official misconduct and official oppression. Two other officers were relieved of duty, authorities said, and three members of the Memphis Fire Department who responded to the scene were fired. Shelby County Sheriff Floyd Bonner Jr. said two deputies have also been relieved of duty.
"The sad reality is police brutality will be an ever-present threat for Black and Brown Americans unless cops continually see that those who use blunt force will go to jail. They need to understand that a badge isn't a shield that lets them kill someone during a traffic stop," Sharpton said in a statement following the release of the police footage. "And the only way to do that is through convictions and legislation. I thank the Justice Department for opening a civil rights investigation and urge its lawyers to be swift and transparent. Our entire nation must come together to condemn this grotesque violation of human rights."