Sports
Watch Live: White House briefs reporters after Biden tests positive for COVID-19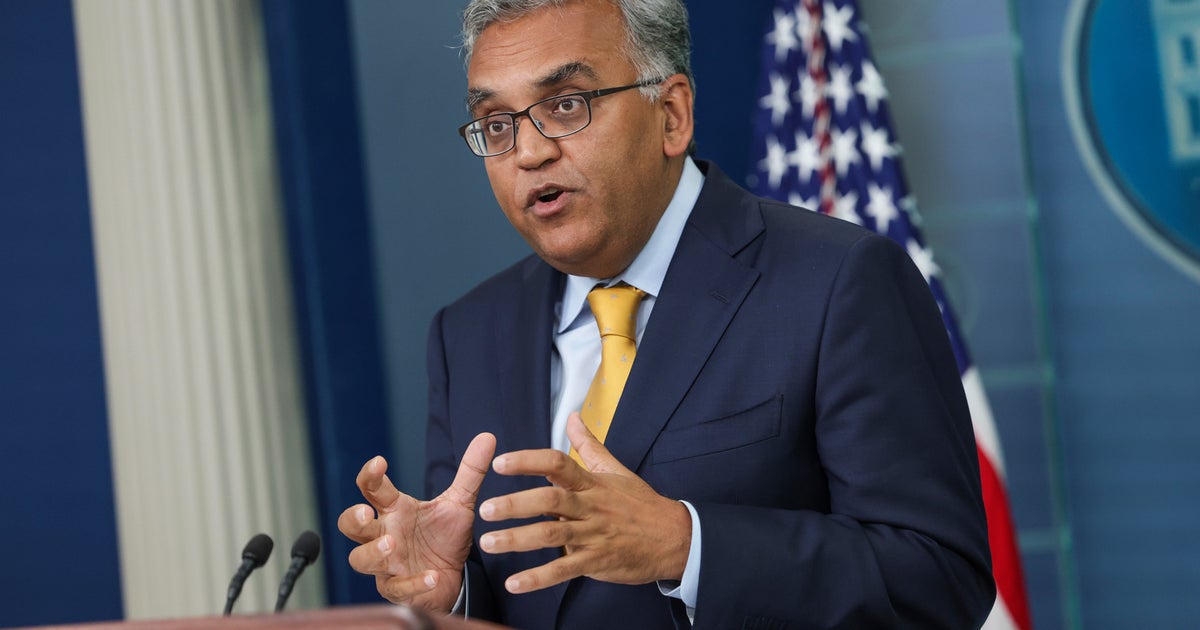 White House COVID-19 coordinator Dr. Ashish Jha and White House press secretary Karine Jean-Pierre are briefing reporters Thursday after President Biden tested positive for COVID-19.
Mr. Biden tweeted that he's "doing great," and expressed his regret that he won't be traveling to Pennsylvania Thursday as planned. He also tweeted out a video from the White House's balcony saying it's "going to be OK." 
"Hey folks, guess you heard, this morning I tested positive for COVID," he said in the video. "But I've been double vaccinated, double boosted, the symptoms are mild, and I really appreciate your inquiries and concerns. But I'm doing well, getting a lot of work done. Going to continue to get it done. And in the meantime, thanks for your concern and keep the faith. It's going to be OK."
It's the first known time the president, who is fully vaccinated and double boosted, has contracted COVID-19. 
The 79-year-old president has begun taking the antiviral treatment Paxlovid, according to Jean-Pierre. While he waits out the virus, the president is isolating at the White House residence "and "will continue to carry out all of his duties fully during that time," Jean-Pierre said. 
Jean-Pierre tweeted around noon ET that she had just spoke with Mr. Biden. "He said he feels fine, and he's working from the residence," she wrote. 
Dr. Kevin O'Connor, the physician to the president, said the president tested positive during routine screening, a result followed up with a PCR test. He's experiencing a runny nose, fatigue, and the occasional dry cough, O'Connor said. 
"The president is fully vaccinated and twice-boosted, so I anticipate that he will respond favorably, as most maximally protected patients do," the physician said in a letter to Jean-Pierre Thursday. "Early use of PAXLOVID in this case provides additional protection against severe disease." 
Both First Lady Jill Biden and Vice President Kamala Harris tested negative Thursday, the White House said. Harris was last with the president on Tuesday, and is currently in North Carolina. She will remain masked, in step with the White House medical team's advice. Harris contracted the virus in April. 
The first lady is expected to return Thursday to Delaware after her trip to Detroit. 
The White House says that in addition to the Pennsylvania politicians Mr. Biden spoke with by phone, he spoke with Rep. Jim Clyburn to wish him a happy birthday and congratulate him on a NAACP medal Clyburn received Wednesday night.