Sports
Wedding costs are on the rise. Here's how to save money while planning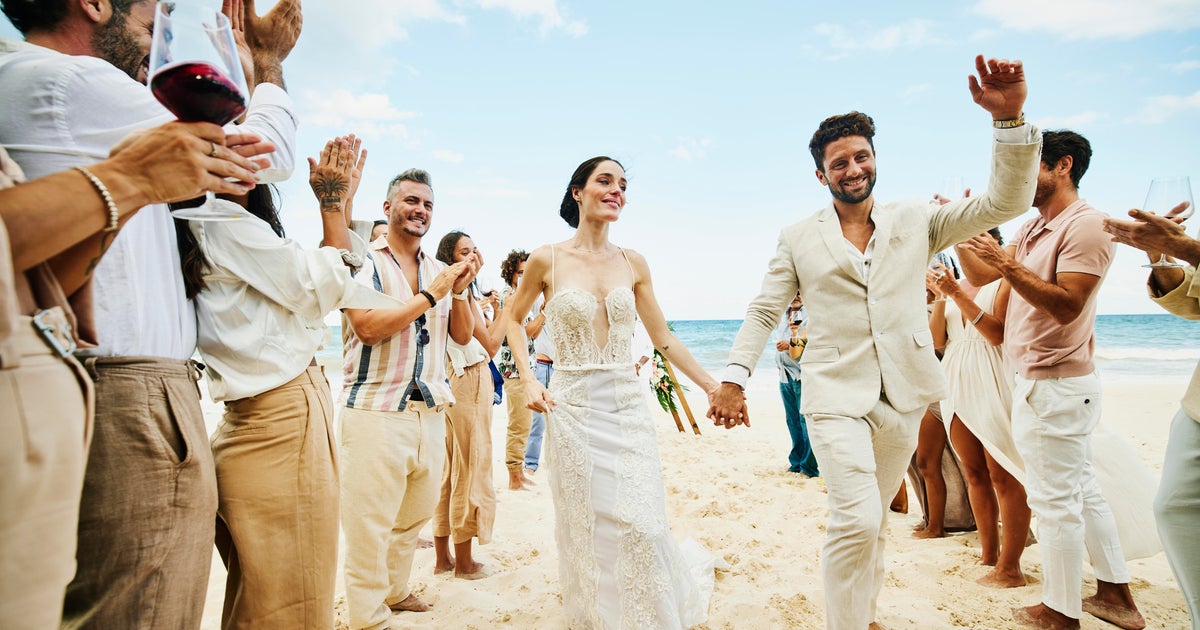 Weddings are on the rise as pandemic-stymied couples get around to tying the knot. In 2022, 400,000 more couples held nuptials compared to an average year, according to The Knot.
If you are planning a wedding, higher prices for venues, catering, flowers and other elements of the celebration are likely apparent. All told, the average cost for a wedding in the U.S. was over $29,000 last year, according to The Wedding Report. 
Persistent inflation is driving the rising cost of weddings, Kelcy Christy, senior editor of Inside Weddings Magazine, told CBS News. For example, rising grocery prices feed into higher price tags from caterers, she said.
A January survey of roughly 300 wedding vendors found that 83% of participants said their business expenses will increase in 2023, according to CNBC. What's more, 77% of vendors surveyed said they raised rates this year to offset the rising operational costs. 
How to save

Christy tells couples to not be discouraged by rising prices, as it's still possible to host a memorable event — if you're selective about spending.
"Couples are trying to find ways to cut back and still have the weddings they envisioned," she says. "And it is possible…find out where you want to splurge and where to save."
While it may seem counterintuitive, hiring a wedding planner within your budget could actually save money, because they vendors sometimes offer them discounts, according to Christy.
Eloping and having a party with friends afterwards could be a solution for couples that want to celebrate with a smaller guest list, she said.
Couples that prefer a larger event venue will likely have to skimp on other extras, Christy warned, as hotels and resorts are among the most expensive options. Couples could consider unique and possibly cheaper venues such as a public beach — which could be free — or a private estate. One caveat: Vendors sometimes charge more to operate at these types of venues which can be logistically challenging, versus a location where they've worked before. 
"You have to bring in all those rentals, when a hotel may already have those available," she said.
Another suggestion is nix welcome gifts and wedding favors for guests and instead offer more dessert options or a signature cocktail, she said.