News
What you need to know about serial killer Bobby Joe Long from "The Abduction of Lisa McVey"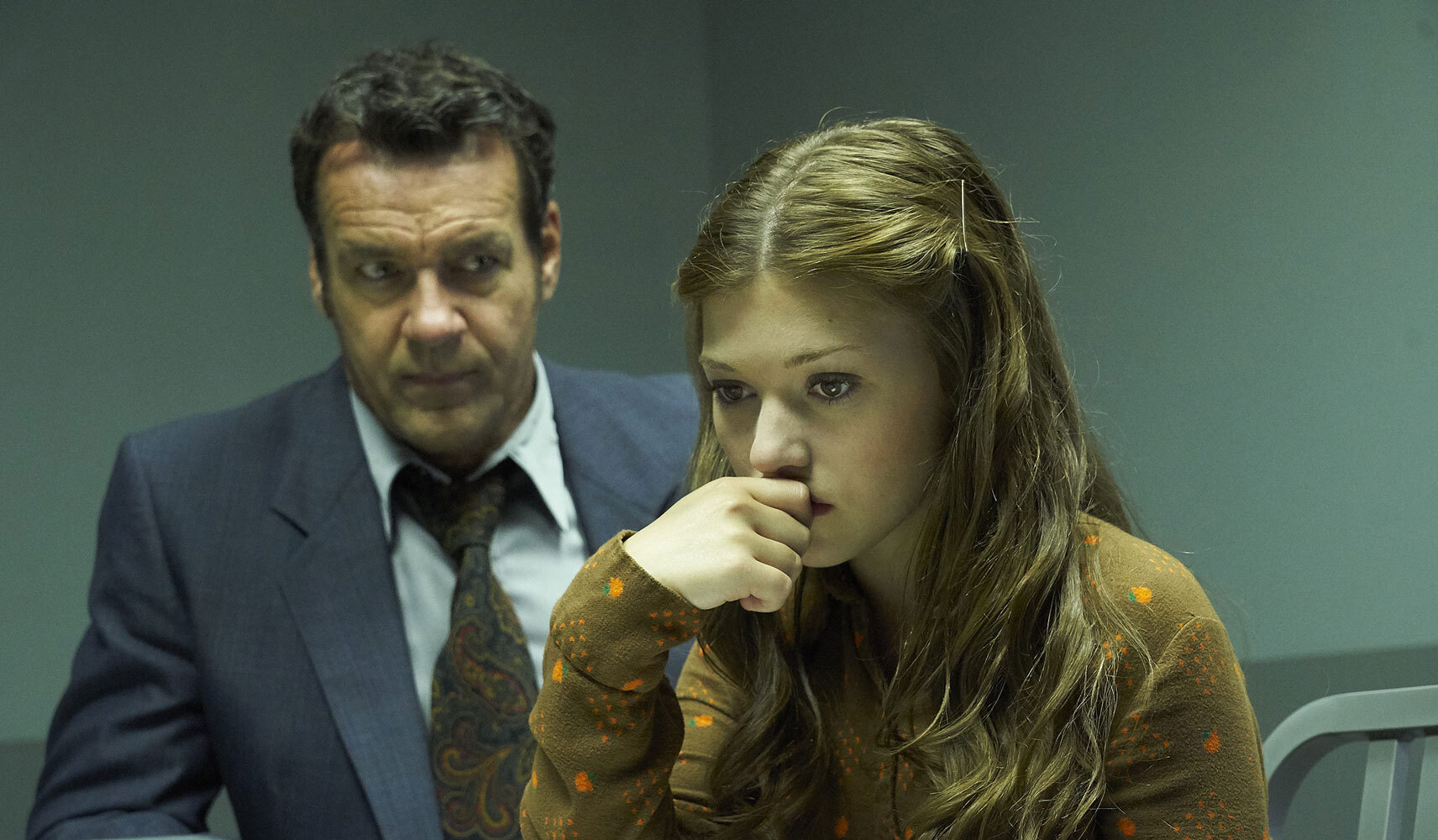 Believe Me: The Abduction of Lisa McVey is the award-winning true-crime film that details the terrifying case of 17-year-old Lisa McVey. As she cycled home from work on a cold winter night in November 1984, McVey was abducted and held captive for 26 hours by serial killer and rapist Bobby Joe Long.
Who is Bobby Joe Long?
Bobby Joe Long was an American serial killer and rapist from Kenova, West Virginia. Long had a turbulent upbringing. He had a dysfunctional relationship with his mother and suffered a serious head injury following a road accident in 1974, details a report by Radford University's Department of Psychology.
He was also a father to two children and married his high school sweetheart, Cynthia Brown in 1974. Their marriage broke down six years later in 1980 and Brown filed for divorce.
As noted in Katherine Ramsland's article "Shame and the Serial Killer" in Psychology Today, Long was labeled by the FBI as a "power assertive rapist," implying he carried out his attacks to assert his manhood.
At Long's trial, Dr. John Money testified that Long's childhood and the fact he had been born with an extra X chromosome which produced abnormal amounts of estrogen during puberty, along with enlarged breasts, may have contributed to his violent behaviour.
In March 1984, Long embarked on his spree of terror, abducting, sexually assaulting, and murdering at least 10 women in the Tampa Bay Area, Florida.
His known victims were Artiss Ann Wick, 20, Nguen Thi Long, 19, Michelle Denise Simms, 22, Elizabeth Loudenback, 22, Vicky Marie Elliot, 21, Chanel Devounn Williams, 18, Karen Beth Dinsfriend, 28, Kimberly Kyle Hopps, 22, Virginia Lee Johnson, 18 and 21-year-old Kim Marie Swann.
Before turning to murder, Long is believed to have committed at least 50 rapes in Fort Lauderdale, Ocala, Miami, and Dade County. He became known as the "Classified Ad Rapist" as he found his victims through adverts for small appliances in the newspapers.
His killing spree lasted eight months before he was eventually caught and arrested on November 16, 1984. His capture was thanks to one of his surviving victims, 17-year-old Lisa McVey.
During the frightening 26 hours McVey was held captive and raped by Long, she made sure to take mental notes of everything she could see and feel in the apartment, including the shape and texture of Long's face when she touched it.
She also made sure to leave traces of her DNA across his apartment, including strands of her hair and blood in his car.
The detailed information McVey was able to relay to police confirmed McVey's abductor was the serial killer police were hunting for. In 1985, Long was sentenced to death for two of the 10 murders he committed.
He received the death penalty for the murder of Michelle Simms and Virginia Johnson, the latter of which was vacated on appeal from the Circuit Court in Pasco County.
Is Bobby Joe Long still alive?
Bobby Joe Long is not alive today. He was executed by lethal injection at Florida State Prison on May 23, 2019. He made several appeals to his death sentence. He was executed 30 years after his conviction. At the time of his death, Long was 65-years-old. He made no final statement.
According to the Florida Department of Corrections, Long was serving a total of one 5-year sentence, four 99-year sentences, 28 life sentences, and one death sentence at the time of his execution.
Speaking to reporters after Long's execution, McVey said in a powerful statement: "Bobby Joe Long, people ask me what I would say to you if you were standing in front of me and here's my answer.
"Bobby Joe Long, thank you. Thank you for choosing me instead of another 17-year-old little girl. The reason why I say 'thank you' now is because I have forgiven you for what you have done to me. Had I not forgiven you, I might as well have been in my own prison, without walls.
"God has shown me the only way to really be free when someone bestows injustice against you is complete forgiveness. My life changed forever and for the better. I chose not to remain a victim, I chose to live… I end my statement with one last thing Bobby Joe Long and hear me loud and clear, hear my roaring voice, may God have mercy on your soul, long overdue."
Believe Me: The Abduction of Lisa McVey is streaming on Netflix and Lifetime Movie Club now.