News
Who is Ihor Kolomoisky? Zelensky supporter arrested in corruption crackdown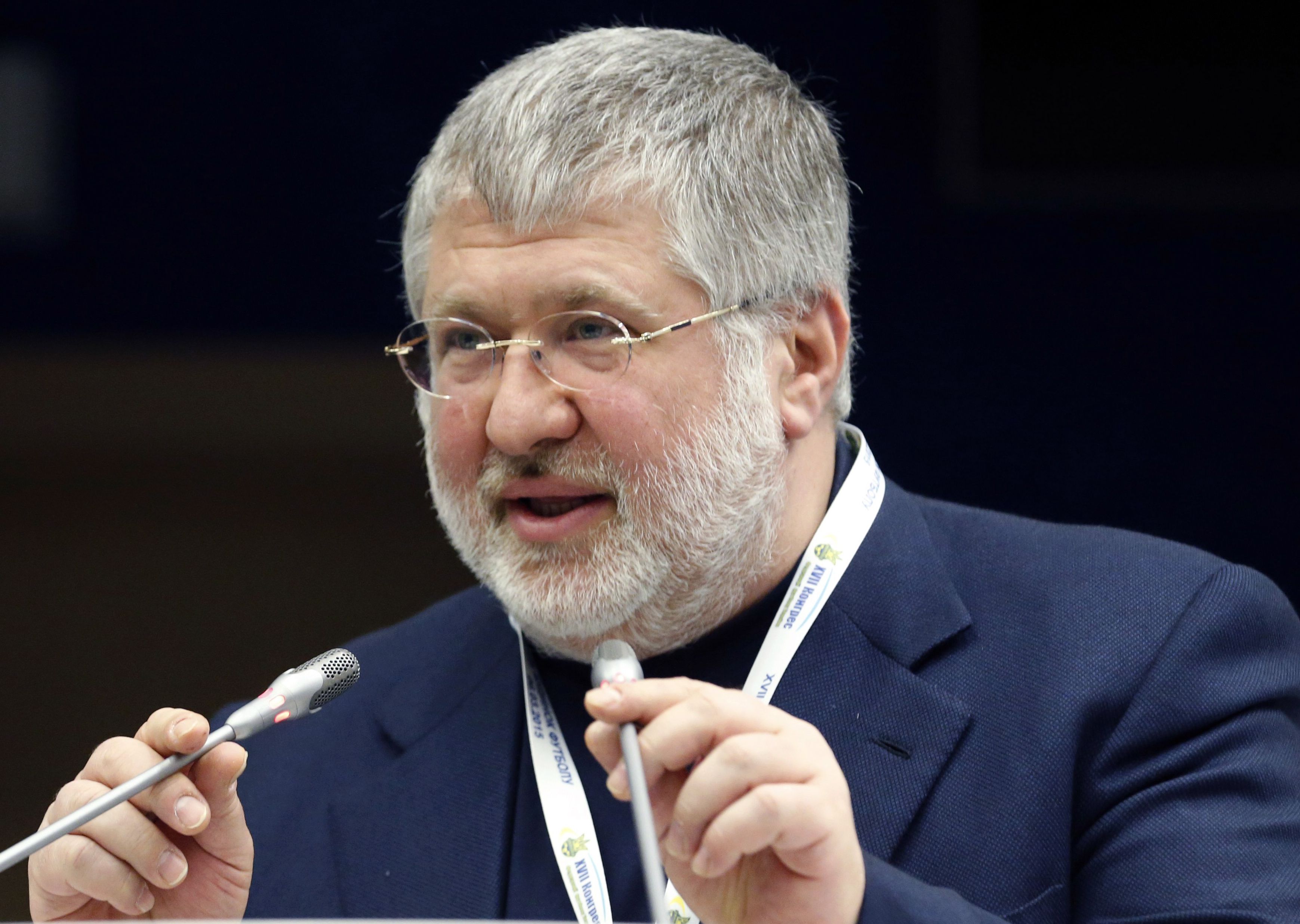 Ukrainian authorities arrested billionaire Ihor Kolomoisky, who backed Ukrainian President Volodymyr Zelensky's 2019 presidential campaign, amid the country's latest corruption crackdown, the Security Service of Ukraine (SBU) announced Saturday.
Kolomoisky, a founder of PrivatBank, the largest financial organization in Ukraine, was arrested on charges of fraud and money laundering, the SBU wrote in a statement. According to Ukrainian online newspaper The Kyiv Independent, he is ordered to remain under arrest until October 31, and bail was set at Hr 509 million ($14 million).
"It was established that during the years 2013-2020, Ihor Kolomoisky legalized more than half a billion UAH by taking them abroad, while using the infrastructure of controlled banking institutions," the agency wrote in its statement.
The arrest comes as Ukraine continues to clean up government corruption, a key prerequisite for the country's ascension to the North Atlantic Treaty Organization (NATO) and European Union (EU). Joining NATO has become a major goal for Zelensky, who also ran as an anti-corruption candidate amid Russia's invasion, which began in February 2022.
Kolomoisky's support for Zelensky during Ukraine's 2019 presidential election raised eyebrows in the past.
According to a July 2010 Atlantic Council report, Zelensky appointed Kolomoisky's personal lawyer as a campaign adviser, travelled abroad to have discussions with the then-exiled oligarch and "benefited from the enthusiastic endorsement of Kolomoisky's media empire." The report from the U.S.-based think tank noted that Zelensky was viewed as "Kolomoisky's candidate."
The Atlantic Council report also noted, which described the relationship as the "most important test of his sincerity in achieving the deoligarchization of Ukraine," that government officials who were viewed as a threat to Kolomoisky's interests, including a prosecutor investigating him, were removed from their positions in the years since Zelensky assumed power.
"The risk that arises from Kolomoisky's apparent continued influence over Zelenskyy is not only to the quality of Ukrainian democracy. It also poses questions about the durability of economic reform in the country and the fight against corruption," the report reads.
Despite these concerns, Zelensky's government oversaw the arrest of the oligarch on Saturday. The Ukrainian president has denied allegations that Kolomoisky has had influence over his government, Reuters reported Saturday. Zelensky has not issued public comment about the arrest, and Newsweek reached out to his office for comment via email.
U.S. Sanctioned Kolomoisky for 'Significant Corruption'
U.S. Secretary of State Antony Blinken announced in March 2021 sanctions against Kolomoisky for alleged "significant corruption."
"In his official capacity as a Governor of Ukraine's Dnipropetrovsk Oblast from 2014 to 2015, [Kolomoisky] was involved in corrupt acts that undermined rule of law and the Ukrainian public's faith in their government's democratic institutions and public processes, including using his political influence and official power for his personal benefit. While this designation is based on acts during his time in office, I also want to express concern about [Kolomoisky's] current and ongoing efforts to undermine Ukraine's democratic processes and institutions, which pose a serious threat to its future," he wrote.
According to Reuters, authorities searched his home in February in connection to a separate investigation into alleged embezzlement and tax evasion. Privatbank, meanwhile, was nationalized in 2016 as the government sought to reform the country's banking system.
Kolomoisky was among those oligarchs who built his fortune following the collapse of the Soviet Union in 1991, Reuters reported.