Education
Why Design-Build Is So Effective in Geotechnical Projects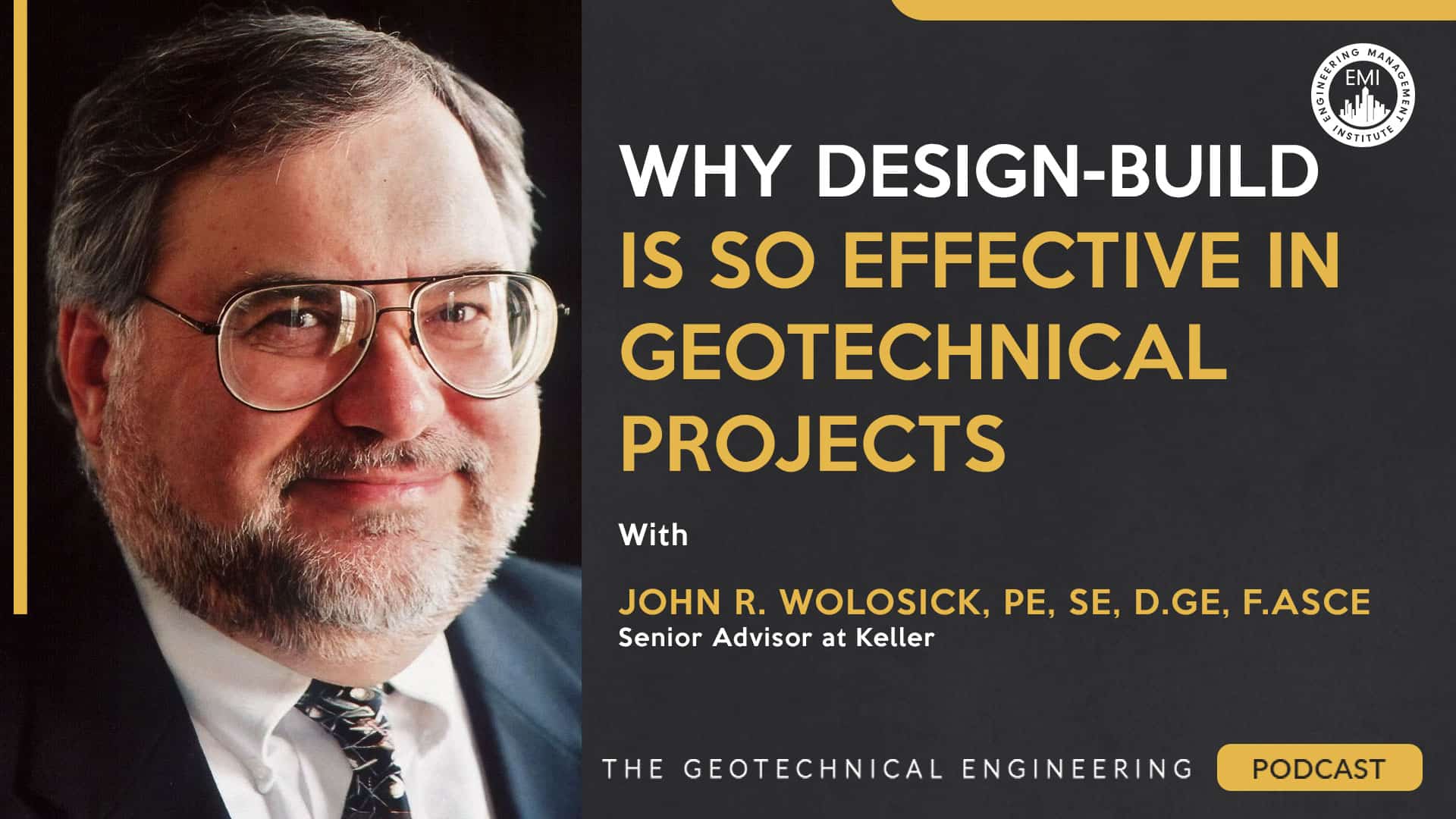 Podcast: Play in new window | Download | Embed
In this episode, we talk to John R. Wolosick, P.E., SE, D.GE, F.ASCE, senior advisor for Keller North America Inc., about why design-build is so effective in geotechnical projects and how you can manage risk during design-build projects.
Engineering Quotes:


Here Are Some of the Questions We Ask John:
How do you achieve work-life balance in today's busy business environment?
What does design-build entail?
What are some of the advantages and disadvantages of the design-build project delivery method?
What are some of the strategies you use to manage risk in design-build projects?
How has your involvement in professional organizations helped you grow personally as well as professionally?
What advice would you like to give to geotechnical engineers out there?
Here Are Some of the Key Points Discussed About Why Design-Build Is So Effective in Geotechnical Projects:
To achieve a work-life balance in an active role as an engineer, you can practice coaching in any sport your kids are involved in with the objective of spending time with them and having hobbies that are not related to the industry.
Design-build is relatively new in the U.S., but it has been popular in Europe for a long time. In contrast, in the U.S., design-bid-build has been in use for a long time.
One of the downfalls of design-build is that the contractor must have a foolproof system in place for checking his design, and they can't let money be the only governance for what they provide. But if you are a good engineer who follows the codes, you can't let that happen. The solution is an excellent method and a lot of innovation in the sector.
To mitigate the risk involved in design-build geotechnical projects, you must plan and have a structure for your project development. You must make sure the design is checked adequately by a qualified registered professional engineer, and have proper quality control and quality assurance in mind.
John has been part of the Board at ASCE Georgia Section for decades because the entire committee was in consulting engineering and needed a contractor on the board so they would have different opinions.
Geotechnical engineers must learn about geology, even if it is variable depending on where you are. Having a broad notion of what kind of soil you can find where you are developing your project is important. Geology is the cornerstone of everything in geotechnical engineering.
More Details in This Episode…

About the Guest: John R. Wolosick, P.E., SE, D.GE, F.ASCE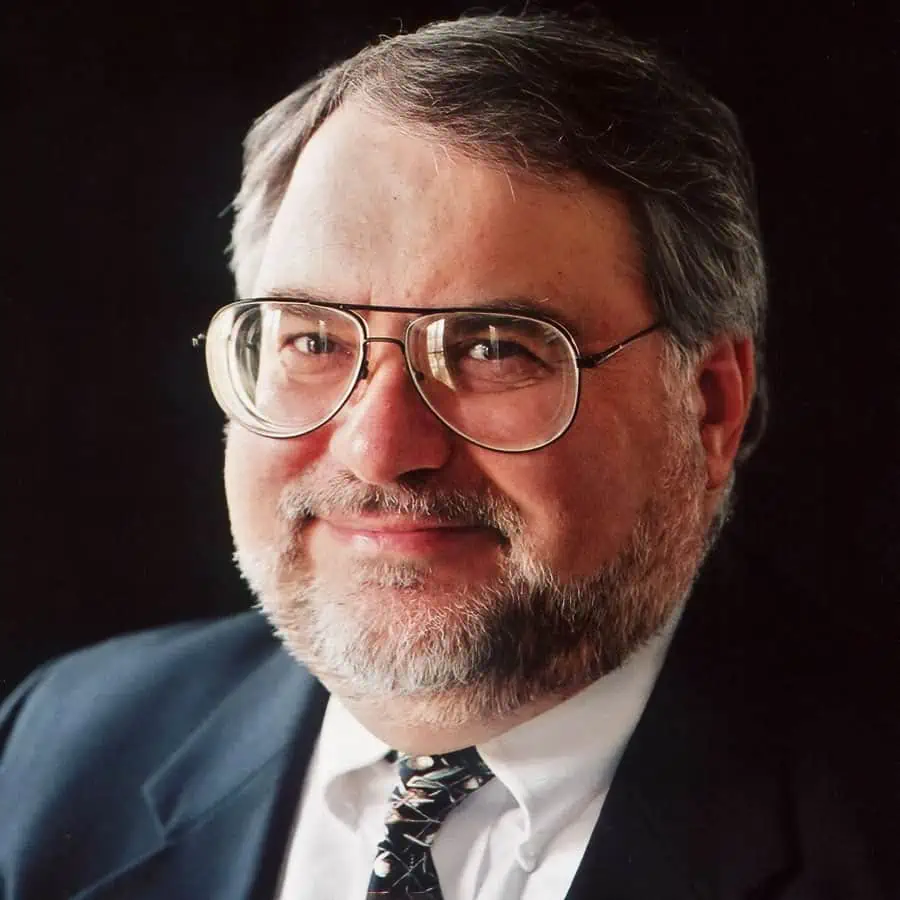 John R. Wolosick is the senior advisor for Keller North America Inc., Atlanta, Georgia. From this home base, he works on projects across the USA. He holds B.S. and M.S. degrees in Civil Engineering from the University of Illinois at Urbana-Champaign. He has more than 40 years of experience in geotechnical engineering and contracting, and is the author of more than 35 technical papers. Mr. Wolosick is the recipient of the 2008 ASCE Geo-Institute Martin S. Kapp Foundation Engineering Award. He is the Past-President of the Deep Foundations Institute (DFI – 2014-2016). Mr. Wolosick was named the Georgia Society of Professional Engineers "Engineer of the Year – Industry" in 2017 and a "Geo-Legend" by Geo-Strata magazine in 2022.
About the Host: Jared M. Green, P.E., D.GE, F.ASCE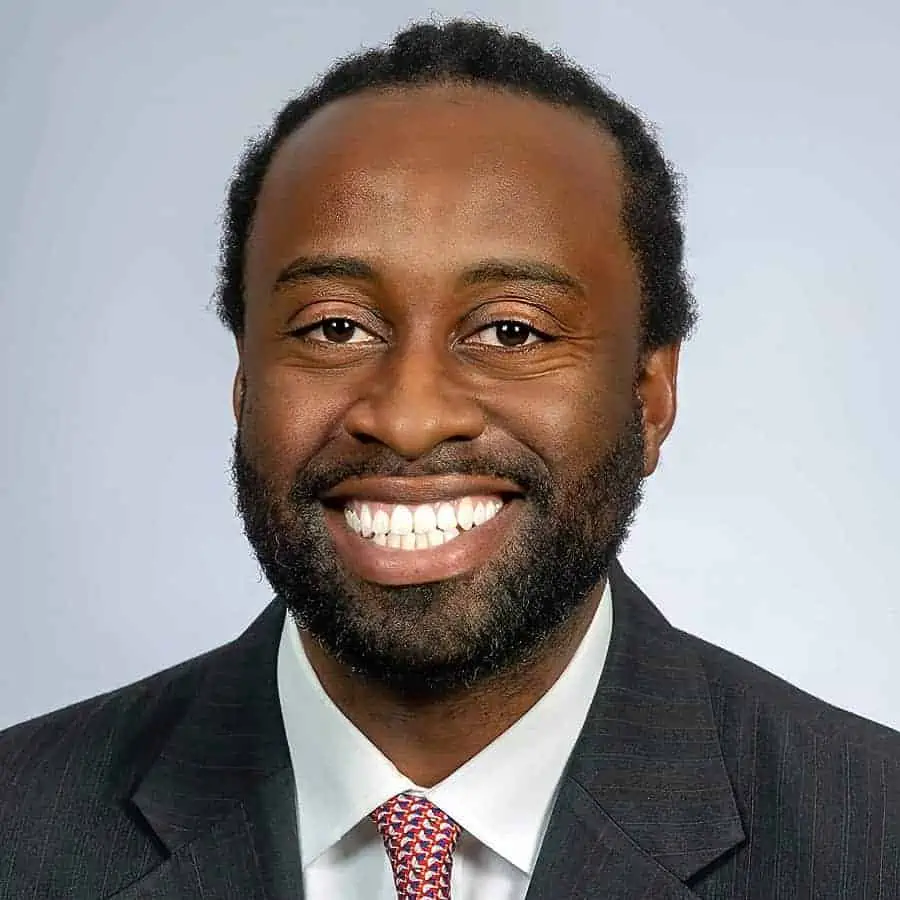 Jared, originally from southwest Philadelphia, Pennsylvania, graduated from Syracuse University's College of Engineering in 2001 with a B.S. in Civil Engineering. He later went on to attain his M.S. in Civil Engineering (Geotechnical Focus) from the University of Illinois, Urbana-Campaign, in 2002. In 2003, he began working in the New York City office of Langan. He has since become a Principal / Vice President and is one of the owners of this international land development engineering consulting firm. After 15 years at Langan, Jared has moved to the Philadelphia office and is one of the geotechnical practice leaders in that office.
Jared is a consultant and team leader who also enjoys mentoring young engineers and first-generation college students. He has been instrumental in increasing the number of pre-college students who are interested in STEAM majors and fields. He strives to make complex engineering topics relatable and understandable to people new to the field and to people who are completely unfamiliar with engineering. Jared and his family currently reside in Flemington, New Jersey. He and his wife have three energetic, inquisitive, and awesome children. You can connect with Jared here.
Sources/References:
Connect with John R. Wolosick, P.E., SE, D.GE, F.ASCE, on LinkedIn
Visit Keller Website
ASCE Georgia Section
DFI
This Episode Is Brought to You by Keller

Keller develops innovative, practical, and cost-effective solutions to geotechnical challenges, including deep foundations, ground improvement, groundwater control, liquefaction mitigation, releveling structures, slope stabilization, support of excavation, underpinning, and instrumentation and monitoring. Keller is the largest geotechnical specialty contractor in the world with over 60 offices throughout the U.S. and Canada. For more information, visit keller-na.com.
Please leave your comments or questions in the section below on why design-build is so effective in geotechnical projects.
To your success,
Jared M. Green, P.E., D.GE, F.ASCE
Host of The Geotechnical Engineering Podcast